Controlling CRM is an essential skill for companies. Although many take it for granted, customer relationship must be managed properly in order to provide the best service possible.
Having some way to control information of your clients might sound easy in the beginning, but with time it turns into something more complex. After working a little with customers, you start seeing how essential it is to have a tool to help you out with crucial information. Will they buy? Did they answer? What is their excuse? Has someone else started this conversation?
When you're in a team, it's even more essential that all this information is kept organized. Otherwise, it will lead your peers to confusions and it won't sound good for your client.
When you know what kind of information you need to be gathered, you will also know what works better for you and your team. Here are some examples of features you might need a tool to have:t• Automation of the process, creating workflows;• Manage tasks, from end to end;
• Creating a visual look of the whole process;
• Improve collaboration in teams;
• Improve performance for the company. In today's article, we will discuss some of the benefits your team and company can gain by controlling CRM in your business.
Better communication
A CRM system allows your team to be all on the same page. It allows your employees to provide the same level of service — in other words, it unifies your service. According to PerfectMind, better communication among your team can only benefit your customers.
If you have a single channel for costumers to contact, it becomes even more important to make communication feel seamless. By training your team about software and how to behave in each type of interaction, you're actually creating an army of great relationship managers.
When everybody works with the same information, your client tends to get better answers and to feel more heard, so keep that in mind when creating a CRM strategy and hiring a service.
Your team gets more organized
Customers want excellent experiences, so the more you know about them, the more prepared you are to provide it to them. So get this information together and use it in your advantage.
Here are some aspects you will probably want to gather from your client:
Type of interaction they prefer;
Which interactions have been made already;
Who contacted;
When were all the contacts made;
Where are they in the sales funnel;
If you have access to a cloud-based service, it all becomes even simpler, because you won't need to load information in every new computer you're accessing. It all results in a simpler and quicker communication, which will lead your company to seem more organized and your clients to feel happier about your service.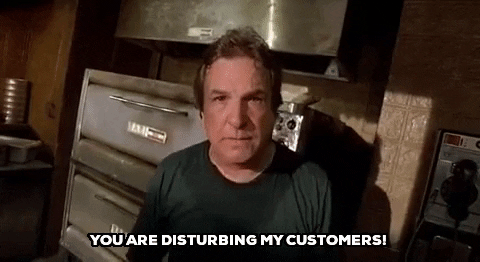 Controlling CRM gets even better with automation
Creating a proper customer relationship with customers often generate the same kind of tasks (such as sending emails and filling reports). For that reason, it is very important to have a tool that allows automation.
For instance, you can use email templates, or organize follow-ups with tools already available in the market. It all makes controlling CRM even easier.
You will answer customers faster
Time is probably one of the most valuable resources your customers have, so don't waste it. Whether you're trying to make a sale or solving an issue with clients, your CRM tool should be able to make everything happen faster.
A customer relationship database allows you to understand what kind of issues that a particular client most commonly has, and what other questions they might have next. By integrating it to other strategies, you allow your company to go further in a proactive way. It usually gives customers an awesome experience, and it helps to keep them loyal as well.
More data available to analyze
It sucks sometimes when someone in your team makes assumptions and sticks to it, right? Making data-driven decisions is completely different, which is why it is important to have software providing data in a simpler way to you and your company.
Let's say many clients are stuck in the same stage of the funnel. It is an indicator that something is not right with that. So in order to improve your relationship with them, you must check what is wrong — and hopefully change it as well.
By controlling CRM in a centralized place, you also gain leverage to organize your goals and performance, so take some time to organize your work and then see the difference.
Centralizing tools just make it all better
Usually controlling CRM starts in your email. Many people need to transfer it to another software and then come back to email when contacting clients.
It's not that hard, but how about doing it all in your email? It is actually possible when you combine the potential of Gmail with Google Extensions. When they work together, your simple inbox can become into a shared inbox, so you can share customers emails in a team. It not only allows you all to become a more productive team, but also helps to keep customers more satisfied.
Conclusion
CRM tools are great, so give them a chance. However, if your company is starting, you probably won't need all options big players give. So start slowly with tools that allow you to control, but don't give you a headache — or even demand lots of time from your team.
After you start using these softwares, you will see the difference in work, and probably won't get back to whatever you used before.
---
Learn more about the benefits in Shared inboxes. Download Drag's "The Ultimate Guide to Transform your Business with Shared Inboxes". We did it to create awareness in companies in what concerns increasing productivity by using online tools. Click on the button below:
Learn how to Transform your Business with Shared Inboxes by downloading our Ebook!
About Drag
Drag is a shared inbox, inside Gmail, for teams to manage emails, tasks, helpdesk and more from one single place. Try Drag for free.