When you're a business owner you should always do your best to satisfy their needs. A happy customer is a loyal one, right? You need to place yourself in your customer's shoes so you can please them appropriately. Doing this will give you a clear understanding of what your customers think about your service. Customer feedback is extremely valuable. It will give you everything you need to know to adjust your strategies towards fulfilling your customer needs and expectations.
Leverage customer feedback is achievable. There are many ways to do it and if done properly, it will surely boost profitability. To achieve this you need to have that interest in finding out what your customers want. The customer feedback side of your business has a direct and indirect effect on every aspect of it. First, let get the concept clear.

What is customer feedback
Feedback is information provided about the performance of a person, service or product. It could be good or bad and it expresses the particular feelings from the person who's writing. Ideally, companies would use this info to improve their processes. Customer feedback is obtained in two ways: prompted and unprompted.
When you call AT&T´s customer service and at the end, you answer a survey, that's a prompted feedback. Unprompted feedback is the one companies receive online from customer's posts. Learn how to conduct the second one and you'll get closer to know what your clients need and how well they can perceive your company.
Here you have some tips on how to collect and implement customer feedback like a pro. These tips are based on the A.C.A.F customer feedback loop. One of the most effective strategies for compiling and using customer feedback. It means to Ask – Categorize – Act and Follow-up.
Ask
First, you need to ask for it. Let your customers know that you want their feedback. The type of question to be made will depend entirely on your goals. Usually, those goals revolve around three main objectives:
Locate recurring customer service issues with a negative impact on customers.

Investigate how customer satisfaction evolves over time

Find out product flaws, in order to improve them
The first two objectives are usually measured using one of the following methods: NPS  and CSAT.
NPS (Net Promoter Score) is a business tool in the form of an index. It ranks from -100 to 100 and it basically measures how willing customers to recommend a product or service. It´s highly praised to effectively measure customer satisfaction as well as customer´s loyalty.
CSAT short for Customer Satisfaction and it will measure how your products are meeting or surpassing what your customers are expecting.
When a company wants to know how well are their products doing, they can use In-App surveys. This method is usually implemented for software sellers. The developer would ask directly from the app for the customer's opinion. Now let's go with the second part of the A.C.A.F loop.

Categorize
Now it´s time to compile what you´ve gathered. You already know what are the most common methods to request feedback from customers are, now you have to organize that feedback. Unless you want to have a spreadsheet that never ends, you should divide the obtained data into Customer, Marketing & Product feedback.
Here you have the option to use customer feedback specialized software or utilize your Google Sheets expertise. The choice is yours. What's really important is that you separate them correctly. From the Product Category, focus on major flaws and minor flaws about your products or services.
Customer Category, here you can organize data you get from customer service and customer experience in general. This is the type of feedback you get from customer service chat or when you follow-up on customers after the sale is made or the service is provided.
Act
Now it's time to get moving. Customer feedback data has been collected, categorized and now we need to act on it. Usually at this point, you inform all the departments involved in customer feedback. Customer, Marketing and Product team. Sharing feedback is important, but you don't want to overwhelm your employees. Make sure that you share feedback at agreed intervals. But you must, no matter what, share the feedback.
Try to always put yourself on the customer's shoes when figuring out what to do about the feedback received. Now comes the final step of the loop. This is after we´ve collected, organized and made action plans to fix the issues. This is when we double-check if we fixed issues that our customers were having issues with. Sadly, this is where most organizations fail to deliver.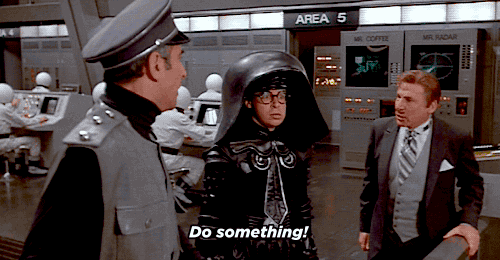 Follow-up on feedback
What is it that customers want besides receiving what they´re paying for? Attention! Customers want to be able to give feedback in a seamless manner and they also want to feel like they're part of the business. Admit it, when a service or product doesn´t work the way we expected or we don´t get the results that were promised, we become reluctant to expect a solution. Customers give feedback, but deep down they are convinced the company simply doesn't care about their after sale concerns.
We need to genuinely care for our customers. Make them realize that we truly care about their experience with us. They need to see our commitment to fix whatever it was that frustrated them. It goes beyond being polite, it's our duty as business owners. Make sure that you email back every customer's email.  Keep checking and assessing customer experience, if you fail to do this, you´ll see the negative effects eventually.