For those starting out, customer service for SaaS might look like something really difficult to deal with, but when aligned with good strategies, it works wonders for your company.
So in this article we will discuss good practices you probably will want in your company in order to make the most of your customers — and make them very happy!
Did you know? At the same time 84% of customers feel sometimes frustrated with lack of information, most of them are ok to pay 25% more for an excellent service.
What does it teach us? Yes, customer support is important. Even more in SAAS, when you're not usually close to your client and have to deal with everything remotely. So let's see some good reasons you need to truly nail it!
Make yourself easy to reach
These next strategies all reaffirm the biggest rule of customer support: you must make everything possible in order to be as close as possible to them. When they understand the way between you is very short, customers will come to you more easily.
Add a FAQ session to your website
You might already use this one, but don't take it for granted just because it's too simple. FAQ require some research on your users in order to understand what are their biggest struggles.
In order to create a fulfilling FAQ page, here are some tips:
Think about usual issues users can have in your software;
Make a list of possible questions and write brief — but assertive — answers;
Make sure you're using your customers language;
A FAQ page should be easily scannable, so create a titles hierarchy;
Add a search feature to this page;
Always update. Questions change from time to time, and as your software evolves, so will the questions about it.
Users love live chat — but the ones that really work
According to Zendesk, FAQ pages solve 90% of problems (and users prefer them), but some questions are very specific. In order to solve them quickly, you should think about using live chat tools. They can integrate right into your website pages and make you more easy to access.
You can even find live chat bots. They centralize work by trying to solve issues with FAQs, only directing unsolved questions to a human.
However, it's a tricky solution. Be careful to not keep your clients in an infinite loop with an useless robot. Make sure they have a way out in case they understand a live chat is needed.
Some of the most recognized live chat tools in the market are: Zendesk, LivePerson, PureChat and Tawk.to.
Have someone dedicated to support
Nothing happens by itself. If you really want to make your support to work properly, you must have someone in your team able to work with it all the time. Even if this person has other activities, they should know that supporting clients is a true priority.
Even if your service is great, a bad support can kill everything for you, so let's leave those churns behind and grow to a next level. Especially when it comes to customer service for SaaS. Because your service is a software, customers will expect you to be available online most of the time 🙂
By doing so, you're focusing on your clients issues. Don't ever think that they will always be able to solve their questions by themselves, so make sure someone is always available to answer.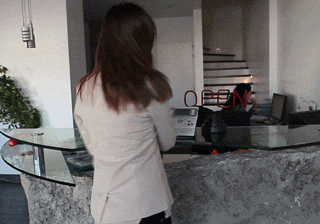 Hear your customers
Specifically in customer service for SaaS, a big secret is to always keep learning. Your clients will always change, as will your software. So, open a feedback space, make surveys and turn this channel into an useful and judgement-free environment.
When users feel welcome to collaborate, they will embrace your software and make it their as well. So don't close this door, and always make room for listening to feedback.
Use issues with clients to build relationships
In fact, when you hear your clients, you create opportunities. You become able to turn problems into good relationships for your business — that is the true magic of customer support.
When you turn over clients' opinions, you gain them. This is why it is so important to have someone working directly with them, making this bridge between not only company and client, but also between supply and demand.
Learn from your own mistakes
Be modest enough to accept your flaws and grow from it. We all make mistakes, and they are a part of working. What you can't possibly do is neglect them.
If you ever do that, what you're really doing is closing doors for customers. If they feel like you're unable to acknowledge what's wrong, they will stop trusting you — and will look for a better option elsewhere.
Manage customer service for SaaS from Gmail
Users can ask for help from multiple channels, but it is crucial that every communication aspect ends up in a single place.
What we usually recommend is keeping it in a tool you already use. I personally use email, so everything I need to do is right into my inbox. If you use collaborative Helpdesk tools into your email, you can go even further with organization by adding specific Customer Support boards.
But the main point is that as long as you and your team are able to understand work and make issues be solved quickly, the happier your clients will be.
Conclusion
Right now you have probably realized how important is customer service for SAAS. So keep in mind that it should be something simple, yet useful. Your customers don't want to waste time waiting for something to be solved.
Empathy is the key, put yourself in their shoes and think about what aspects would make you feel happier with your service. Only then you'll have a truly good solution.
---
Learn more about Helpdesk and other benefits in Shared inboxes by downloading Drag's "The Ultimate Guide to Transform your Business with Shared Inboxes". It was made to create awareness in companies in what concerns increasing productivity by using online tools. To download it, click in the button below:
Learn how to Transform your Business with Shared Inboxes by downloading our Ebook!
About Drag
Drag is a shared inbox, inside Gmail, for teams to manage emails, tasks, helpdesk and more from one single place. Try Drag for free.