Our customers are very important to us. Which is why we need to provide the best customer support for them. By becoming a professional in the art of CS, you're investing in your company.
Every company wants to solve its customers' problems in the most efficient way. Instead of guessing what your customer is feeling about your software, they can give you straight answers if you open a space/channel for it.
Actually, it's simple. In order to make your customer give positive or negative feedback about your software, you need to create opportunities on your website where they can feel safe and prepared to share their feedbacks. 
So in order to help you out by being the best customer support agent ever, here are some important practices you can follow:
Use their name
By only using "Hi" and "Hey there"s, we slowly become less personal with customers. When you're dealing with some issue they had, customer needs to feel you present, and calling them by their name truly makes it more apparent. According to a Qvalue article, 7 in every 10 customers are expecting a personalized experience.
Other ideas can help you too. Thanking your customer for their contact is very thoughtful and makes them feel more heard.
Answer every question they have
Make sure they're able to go on with your answer. Put yourself in their shoes and think about what you would need if you were them. By doing so, it becomes much simpler to provide full support.
It doesn't have to be a long, or technical answer. Simply make sure you got all covered up.
One of the most annoying situations during a call is when you're talking to someone and they seem not to be listening to you. It may sound small, but many customers leave companies they've been loyal simply because of bad support. So make sure no doubt is left behind.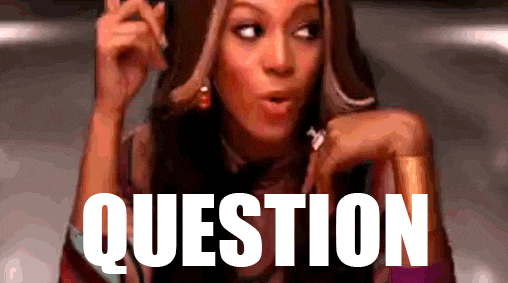 Use templates, but personalize them
Writing answers for customers sometimes is a pain, but you can make it less painful by creating templates – or even FAQ pages. The idea is to think about what kind of support you're usually giving and make it simpler for customers to find this information.
It is also valid for other parts of your company. If lots of customers complain that they're unable to find something, it usually means that you need to make it easier to find.
Keep it simple and summarized
For people inside the company, it's quite easy to use technical language. Keep in mind that your customers live in another universe, and may not be familiar with some slangs and terms. By keeping it simpler, you're actually becoming friendlier with your clients.
Another important aspect is to keep it short. Don't over explain when you're contacting for customer support. Usually, people only need the actual answer, and nothing else.
If you truly think it important to say something else, consider sending a follow-up email with tips.

Track down in which step each customer is in
One of the worst things you can ever do to a customer is to mistake them by somebody else, or provide some information they already have. In order to make communication crystal clear, you must make sure you know everything your customer has done.
By tracking down calls, messages and other interactions, you gain leverage in the communication, making it easier to understand what this customer already knows and what is still a doubt. This kind of practice is very common in the Customer Support market and only depends on some software.
If you're starting out, it may not be a good idea to go straight with big platforms. They're good, indeed, but the time they demand to learn every specific tool can be a true pain for you and your team.
Some other options, on the other hand, create simple and easy-to-use interfaces. Drag works from inside your email inbox, turning it into a collaborative space, in which you can transform emails into cards. By doing so, your team gains a centralized space in which you can all work together and become customer support masters.
Conclusion
Many practices have been polished for a very long time by lots of different professionals. By paying attention to these practices, you're really listening to what those people have struggled to learn one day.
Remember: valuable and constructive feedbacks are important for your company development. We are all likely to receive feedback at any moment, so we need to be prepared and provide a safe place where people can feel free and allowed to expose their opinions. 
You will never learn what are your customers' needs if you don't get straight answers from them. Let's take a step back and analyze what can we do to create better experiences for everyone. This way, both sides are winners.
Problems and bugs are common in a SaaS company routine. However, avoiding, identifying and solving problems are things every company needs to deal with and prepare themselves on how to make it the best way. Any help is necessary. So why not asking for feedback from the people who access your software daily? 
---
Learn more about the benefits in Shared inboxes. Download Drag's "The Ultimate Guide to Transform your Business with Shared Inboxes". We did it to create awareness in companies in what concerns increasing productivity by using online tools. Click on the button below:
Learn how to Transform your Business with Shared Inboxes by downloading our Ebook!
About Drag
Drag is a shared inbox, inside Gmail, for teams to manage emails, tasks, helpdesk and more from one single place. Try Drag for free.