In a working environment, not having a way to manage your inbox is not just time-consuming but extraordinarily annoying.  It guarantees stressful levels beyond compare. Google has distribution lists to help users, however, some additional steps are required to ease the burden of managing group emails. Learn how to manage Distribution Lists like a pro.
In a nutshell, distribution lists are a group email managing method available on Gmail. Google Groups is one of them, and it's beneficial…for individual use. Sadly, when it comes to corporate purposes, like managing email for sales or support, it's not the best option. Don't worry, we'll cover that later on.
Email distribution lists are generated from within Google Apps. Once created they can be used to send multiple emails to several addresses. It doesn't matter if they're outside or within the organization. People managing group email addresses like sales@, support@ end up amidst chaos trying to manage distribution lists.
The main issues work teams must deal with is a general lack of effective communication amongst group members.  This is easily reflected in how they handle emails. For instance, a recurring scenario is that everyone in the team gets cc'd on emails that may not be relevant. This leads to everyone in the group having a thousand forwarded emails that won't do anything but clogging their inboxes.
As a result, it will very difficult to build synchronization and accountability for the whole team. Mainly because no one will ever be on the same page. Just imagine the level of productivity that a team under these conditions can achieve, not too high.
Think about your providers or even worse, think your clients and potential customers. How do you think they'll feel about your company if no one answers their requirements? This situation compromises the whole company's reputation.

What can companies do to fix this problem?
As frustrating and unproductive as this situation may be, there are several solutions to manage your inbox hassle-free. The best part is being able to do it without leaving Gmail and without implementing new tools or software. Well, look no further, here's the best solution: Drag.
Drag's shared inbox offers the possibility of having shared inboxes. That way everyone can the correct email to the right person without clogging the rest of the team's inboxes. Sales or customer support teams will now have the chance to get rid of unnecessary cc'ing and bcc'ing. This will enhance productivity and will make everyone in the group to be on the same page.
Otherwise, work teams would still have to continue forwarding emails to the entire team unnecessarily.
Regain your team's accountability
Another issue with distribution lists is accountability. Due to so many emails received,  it's tough to determine which team member is working on what. This means that there's a higher risk of leaving customer's request or potential clients inquiries unattended. As a result, your company's reputation may be at stake here, and nobody wants that.
You may want to delegate a task to a team member, and there's already another person working on it. Well, that will be no longer the case,  Dragapp's Kanban in your inbox you'll get the visual approach you need. Enhanced productivity will give an edge to your inbox needs.
Kanban will allow work teams to prioritize emails correctly and not chronologically, as regular Google distribution lists do. You'll receive the visual component that will control all the different areas of your inbox at once.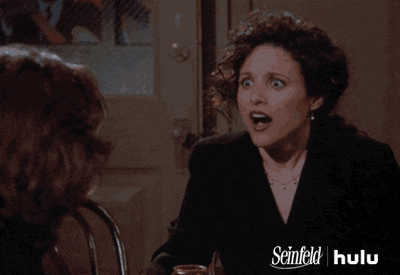 Additional Kanban benefits
In addition to it, Kanban will turn your emails into "cards," bringing the possibility of adding essential data.  All business related notes will be available for everyone. It will centralize the team's workflow in the smoothest way possible. Other vital benefits of Kanban include:
More power tracking back emails: If you need to go back to check something on a previous email, you need to retrace it back. This task is highly time-consuming.

Kanban

lets users add notes that will always be visible for everyone. That way you can have immediate access to critical data without losing time.

No more wasting time trying to figure out what the other person was trying to say:  Drag gives you solutions by implementing notes on emails. They're very useful and are located right on the screen.
Drag is the best solution to handle sales and customer support emails using one single inbox. It works perfectly for sales, marketing, and customer service. You can find other choices in the market, but they are expensive. Besides, they may require getting new software or tools. This means making time so everyone can go through the learning curve. Kanban is simply the best alternative to Google Groups Distribution Lists
You don't need new tools or software, and you can easily add Drag. You need to click here and switch the extension.
What's next
This is our attempt at sharing everything. It's as simple as that You don't have to be a customer to follow us.