Email collaboration shouldn't be seen as a delay or as just one another software that your company has to spend resources. It is a simple, easy and boost-productivity process you should definitely consider for your team.
Especially if:
You are tired of copying, forwarding emails all the time and spend precious hours answering emails;
The company you work at needs an uncomplicated way to track email answers and customer support;
You want to find better ways to organize your mailbox to get a better email collaboration and reach inbox zero.
Let's check out the tips we separated for you!  
Gain leverage on the workflow
Immediately after you begin to use an email collaboration software, you will see the difference. Your work will make more sense, seeing that you will share tasks and emails with your team. You don't need to spend hours and hours answering emails when your colleagues can share these tasks with you. And that impacts on productivity and a better flow of your tasks.
You will save time, create a healthy work routine and, at the same time, keep your eyes on everything in real time. When you have your whole team in the same inbox, email collaboration will allow a faster – and meaningful – work, by aligning everyone on what is going on, what needs to be done, who is not making their job, and several other points that will minimize the workflow. Here, communication is the way to go.
We will just leave this information here: good internal communication can increase productivity by 25%. That can certainly clear things up. 
Assign work to your team members
Delegation is actually essential for a non-toxic work routine. Why accumulate tasks when you could just assign work and count with the support of your coworkers? And I have some great news: email collaboration makes it possible. 
Yes, email collaboration will not only help you organize the tasks in a meaningful way but will also give a productivity-injection to your company. However, it is very important to keep track of the assigned tasks! You just don't want to share an email with your coworker and find out he/she didn't answer. People who keep track always know the next step.
Another crucial point about assigning tasks through email collaboration is transparency. When you share your inbox, the communication tends (and needs) to be faster and as clear as crystal. Basically, you know what I am doing, therefore I know what you are doing. With email collaboration, your team will have the same access to a specific email and see if it was answered, the quality of the customer support provided, the agility and etc. That impacts positively on collaboration, productivity and responsiveness.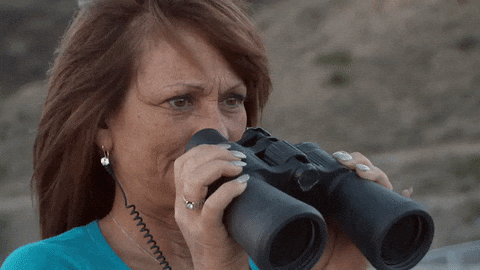 Visualize your work better
That is one of the best functionalities of email collaboration for people who like everything organized. Visuals are our best friends. People often want to be organized, but don't have time to properly whip their email inbox into shape.
Keeping things messy, however, is not the best solution. This is why some email collaboration software provide a kanban board. Absolutely, just like Trello, you can see your emails transformed into cards. Wanna know why this can be life-changing for your office routine? 
It is visual, turning tasks into cards;
Simplicity, breaking tasks into smaller and manageable pieces;
It is productive, allowing sorting and prioritization of tasks.
The kanban layout can be customized and distributed any way you want: by stages, by days, by projects, by topics… Be creative and show us what you can get!
Create shared mailboxes
Although it may seem complicated and impracticable at first sight, shared mailboxes are one of the best ways to collaborate on emails with your team. Forget crowded inboxes, unanswered emails, and unhappy customers. With shared mailboxes, you can work side by side with your team, assign tasks and make everything faster and efficient. 
You just need to choose the software or extension that fits better to your needs. We recommend doing good research and see if it is a tool that will benefit your company.  
Boost email collaboration with tools
Collaboration enhances productivity. We will never get tired of defending tools that aim to create a better workflow and a culture of collaborating to achieve a similar goal. And nowadays you can find tools with tons of functionalities that can be valid for your company.
Boosting team performance is one of the keys to success. Many software already allow it, and it makes a huge difference when it comes to email collaboration. Drag is one of them, and it's been changing its market by letting teams to truly work together in a centralized digital workplace.
Conclusion
Email collaboration itself is not the answer to all your problems. Like every process, you need to keep track, to organize, to teach your coworkers, to be transparent in order to make everything easier, faster and more efficient. If you tend to be that kind of person on your work life, then you should think about investing in an email collaboration software. 
As said before, there are several software and tools where you have the possibility of sharing emails with your team. When you make a quick Google search, you will see that some software have more features than others. Some are expensive, but not yet intuitive or easy to use. It is your work to analyze which one is better for your company and, if you are not the boss, create a good defense for them to invest in it!
We hope these tips enlightened you on your email collaboration search. Want to know more about it? Please leave a comment below!
---
Learn more about the benefits in Shared inboxes. Download Drag's "The Ultimate Guide to Transform your Business with Shared Inboxes". We did it to create awareness in companies in what concerns increasing productivity by using online tools. Click on the button below:
Learn how to Transform your Business with Shared Inboxes by downloading our Ebook!
About Drag
Drag is a shared inbox, inside Gmail, for teams to manage emails, tasks, helpdesk and more from one single place. Try Drag for free.