Like a good Helpdesk solution, Front is able to solve problems, has several functionalities and their own platform. But for its price, many companies can't afford it. So they should be aware of what kind of needs their software should solve and check if there are more suitable options for a lower price. 
Some of Front's key features are:
It is, indeed, a great helpdesk solution, but it has some key pain points. Here are some you need to know Front could improve:
No more switching
With its own platform, Front still requires you to switch between it and your inbox during the day. It might not seem like a big deal in the first place, but it makes your work much less effective by adding all of this distraction.
The thing is Front wasn't designed to fully replace Gmail, so you will still need to access your regular inbox, even for simple tasks.
On the other hand, Drag works from your inbox, so you don't have to exchange anything you already have. It just sums up to all the incredible services Gmail already provides. If you don't want the effort of switching apps all day, Drag might be the best option for you.
Any domains work equally
If you use multiple inboxes — both for multiple email accounts or just aliases —, Front won't work just like your email. Managing domain addresses still is an issue in their platform. So if this a big deal for you, pay attention to what they still don't offer.
Front isn't that simple
Intuitiveness might be taken for granted for companies in the beginning, but it's very important to consider it when you think on the long-term. What we need is a simple software, with good visuals and intuitive flow.
Some tools offer you a kanban board view, which is easy and has pretty looks. Remember: what's easy to use make you stick longer.
Front is more expensive than several alternatives
Another pain point for sure is the price. At work, we are always looking for new software that can solve our problems at the lowest price. Front is awesome, but it has too many functionalities. Functionalities that you may not need in your company. So why pay for something you won't use? 
There's plenty of other solutions in the market, all your company has to do is have a look at them and decide which one works and suits better. Our alternative: Drag

Our alternative won't add new logins/websites for your team. It works straight from your Gmail Inbox. This is a Front App pain-points killer, and it has so much more.
By doing so, we allow your team to learn faster and have fewer questions about what's new. We also centralize work, because we have Helpdesk boards inside your email. Basically, we change everything, but we keep it visually the same.
Drag starts for free, but if you want to unlock its full power, it's just $3/month/user. We believe that simple solutions make everything better for both sides because they decrease the amount of new information you need to learn something new.
Most features aren't always better, so you have to really understand what works best for your company by thinking about what you really need.
The fact that Drag works inside Gmail decrease drastically the time to be invested to learn about a new tool. It also centralizes work, by allowing Helpdesk to be managed within the same space as emails and To Dos.
Here are some other features you can add to your cards:
Delegation of tickets;
Customer info, such as phone number and company;
Progress bar;
Due dates;
Checklists;
Internal notes.
All of it. Right into your Gmail team inbox.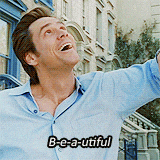 Conclusion
We can say although Front is good software, it also has its pain points. This is why, before jumping to this tool, we suggest you make a good research and look for other small and innovative software because they can solve what you need for less money.
So think about what does your company really needs and start looking for all your possibilities. You'll see there's plenty of options. Just choose the software that solves it better.
Lastly, check  Drag out to see if a Shared Inbox, in Gmail, in a Kanban format fits your needs. Maybe it does 🙂
Learn how to Transform your Business with Shared Inboxes by downloading our Ebook!
What you'll learn inside Drag
Starting now, we're aiming to share what our plans are, how we're doing and what lessons we're learning along the way.
You'll get:

Just like this article, you'll get real-time updates on what's happening, what's working and how it feels in a startup.
Quick videos explaining quick wins and how to grow your business
Live Instagram updates. Real-time stories of what's happening
What now?
This is our attempt at sharing everything. It's as simple as that You don't have to be a customer to follow us.