Gmail is one of the most used email clients in the world. People use it on regular basis and millions of Gmail emails are sent every day. Companies use it a lot too, and Google has created tools to make their email duties more comfortable. Sometimes small companies use their owner's personal Gmail address to do business. Today, we'll learn about Gmail and how wise is to use it for businesses.
Companies who use personal Gmail accounts to conduct business are usually small-sized organizations or one-man companies. They may not see it as something bad, but in reality, using a personal account to conduct a business it's not recommended. Use another Gmail account to conduct your business to give your company a more professional look. Try not to mix business and personal email. It's more organized, you'll have more control over things and you'll make everyone else's work more enjoyable.
Google has a strong business approach so they have created multiple solutions for companies. You can definitely create a business Gmail accounts that come with your business online domain attached. It's very simple to create and it will definitely give to your business online side, the professional look it deserves. It will never be the same to conduct business with a personal Gmail account than using Gmail for business. In addition to this, Google has some great features and tools to help business.
What is G Suite
In a nutshell, G Suite is the business side of Gmail, but it goes way beyond that definition. It's a group of smart apps formerly known as Google Apps designed to improve businesses' email hosting needs. G Suite includes many tools and apps that will definitely help your business. In addition to the Gmail business account, you create, you'll have Google Drive, Google Calendar, Docs, and Google Sheets. They all provide business solutions. Here we have some of the most common uses people give to Google Docs and Google Sheets. You've probably have used them in the past.
Some additional benefits include
Make quick financial figures

Make comments in real time

You can send feedback and relevant comments about the content to other team members.

You can also send content to others while writing using the third party

There are multiple versions available. When a new version arrives, all the previous ones are kept still and they don't make any room in your storage

Gmail as a business email tool
One of the great things about using Gmail as your business email is the interface. Gmail's interface is the same for either personal use as for business. Having the same interface makes it easier for users to go through the learning curve. It's a great solution to improve your email management duties. Here we have five important aspects of the benefits you get from using Gmail as a business tool.
You can implement several business aliases

You can add a business domain to several email addresses, to improve professionalism which can have an impact on revenue.

If you're migrating from another site, you can do so without losing the company's business domain.

If an employee leaves the job or gets fired, G Suite automatically allows administrators to go in and fix things. They can immediately set up everything so you can move forward and delegate those emails to another person.
As you can see, there are many good reasons to use Gmail for your business email needs. In addition to the ones we just mentioned, Gmail is an email client that can be accessed anytime from anywhere in the world. It's designed to deliver in a secure, flawless fashion.  You can access it from your office, your mobile and if you're on the road, it will deliver too. Plus it comes with offline support for more convenience.
This a very versatile tool that comes with video/voice chat, instant messaging and great storage capacity. The default, free one is 30GB, but you can upgrade according to your business needs. Plus, Gmail has a strong spam filter so you can focus on the things that are really important.
You can synchronize it with Android, iPhone. It provides seamless access from any platform to be displayed on any device for more comfort.
The downside
Right now you're probably thinking: but there's have to be a downside to it, it can't be all perfect. Well, the problem that usually comes when you start using Gmail as a business email account client, are the limitations. For small groups, it delivers perfectly, but when the groups get bigger and bigger, that's when the limitations start.
In addition to this, your team may start having trouble to work in unison and email management issues may appear too. If your group is already using any G Suite edition and currently are experiencing email management issues, we have the perfect solution for it.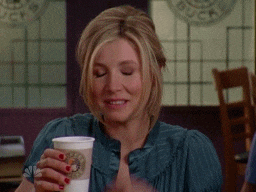 Dragapp
Dragapp is the perfect solution to fix email management issues – and other issues too – you may be having with Gmail. The best part is that you can implement Dragapp to your business email without leaving Gmail. It's an additional tool that fixes all the issues that large workgroups find when they work with G Suite.
Plus, you don't need to install any software, or going through training to learn how to use it. You can use our shared inbox feature to take your email managing tasks to a whole new level. You can even change the way your inbox is organized to have more control over tasks. This will help you and your team to avoid sensitive information to fall through the cracks plus it provides a more colorful environment, all without leaving the Gmail's interface we all know and love.