Gmail is a great tool and we all love it. In addition to all the labels and filters that definitely help you organize your inbox, it also has a secure and friendly user interface. Lots of free storage and many other features have made Gmail the right choice for people and businesses. The best part is that is free, which is why some companies use for more than just email tasks, like Help Desk or CRM tools. Read on to find out how to use Gmail for customer service like a real pro, and make the best out of this fantastic tool.
The way customer support works today has evolved from what it used to be. It's no longer just another process. It's actually something that can determine your company's competitivity and productivity.
Keep a constant focus on critical issues by using Priority Inbox
You need to have a clear view of the tasks ahead. It's the only way to properly handle which ones to prioritize and which ones can wait. So if your future plans include relying on Gmail for customer support chores, you need to prioritize issues. 
Of course, this won't be as effective as a customer support software, but it will work perfectly for small companies. You'll get a fully organized list of the emails you should work on before anything. 
Gmail's Priority Inbox will move all that's important to the top, for more visibility. It will be like a tier 1 customer support tool. If you want to turn your Gmail into a real CRM tool, go here.
Make sure to use Stars to handle workflows and statuses
Support emails have lots of variations. While some of them are so critical they need immediate attention, some emails require the assistance of a specific team member. You can use Gmail to "star" emails, using colors you can establish different priorities and conditions. You can play with colors and many other icons besides stars. 
You can also keep it simple and go with the basics: red for the most important ones, and green or blue for those who can wait. You can literally create your own statuses based on your business needs and requirements. You have stars, exclamation/question marks, forward arrows, and check marks. Don't forget you can search through your inbox using those stars. That way you can get to relevant information without wasting time.

In "Undo" we trust
A big no-no in customer support is sending inaccurate or wrong information to a customer in error. Sending a customer an email in error is a mistake that can make you lose customers. Not to mention that your reputation gets affected as well.
Make sure to enable the undo option of your Gmail. This feature gives you 30 seconds to reverse that wrong email you just sent, Sending a customer the wrong email is even worse than no sending a response at all. Either way, you need to care for your company's trustworthiness.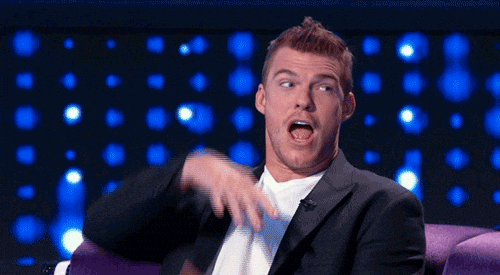 Optimize your email responses with Canned Responses
We all know that at some point, customer support starts creating common places. Sometimes you'll find yourself doing the same thing, like sending the same reply a dozen times. Customer support is sometimes repetitive, so why not using tools to optimize this process?  
Gmail has a fantastic feature called: Canned Responses. This feature is less time consuming than the usual copy & paste. Canned Responses is an addon from Gmail Labs. This will let you add preconceived responses to your emails in just one click.
Now, if your current circumstances include a large portion of emails requiring the same response, you can explore Gmail delegation features. Having several people working on replying emails will be less time-consuming.
Labels and Filters, use them!
Unless you are the wizard of organization, you'll have issues dealing with email threads. This is awful because emails are not supposed to act as cabinets. Plus having an endless line of email threads is a potential headache waiting to happen.
Gmail's filters and labels are very useful when it comes to organizing an inbox. You can categorize emails and group them according to the issue. You need that visibility so you know what to focus on. Filters will take care of incoming emails as soon as they arrive. You can even integrate filters with canned responses for more control.
If you need a tier 2 of labels and filters, let us introduce Dragapp's Kanban and Notes in Email
There you have it, five tips on how to start using your Gmail for Customer Service support tool. Remember that Dragapp offers an enhanced version for each one of the customer support issues you encounter.
About Drag
Drag is a shared inbox, inside Gmail, for teams to manage emails, tasks, helpdesk and more from one single place.