Google's Gmail is one of the most used email clients in the world with 1.5 billion monthly users. In addition to it,  they have been catering business needs too with Google For Business and G Suite. Despite that, organizations and companies have encountered issues when managing their email groups. Learn to set up and optimize your Google email groups.
Google groups are very easy to set up, and companies use them to help certain divisions, like customer support. The most common task is sharing emails to a group. It's like a collaborative inbox everyone can use.
Everyone who has ever used the tool knows that sending a group email in Gmail can get excessively tedious. However, you can easily overcome this problem by using the right tool. But let's learn first how to set everything up.

Creating a group email in Gmail
Creating Google groups email is not complicated at all, just follow these easy steps:
Log in to your mailbox.

Locate the Google Apps tab, and select

Contacts.

Choose the people from the organization that you wish to add to that particular group.

Go to the label icon and select

Create Label

from the menu after clicking the Label icon

Select a name for the group and name the group

Click

Save

to save the recent activity.
That's all you need to do in order to create a mailing list. Now, the next step is to begin sending emails to everyone within the group. This tool helps people save time when attempting to communicate frequently with a designated group of people. If you have additional content that you wish to share, use this tool to get it done effectively. Being able to divide audience lists is highly recommended for email marketing strategies. In a more individual approach, it is beneficial to stay in touch with everyone.  This is a good solution in case you and your relatives aren't already using Whatsapp. As you can see this is a free tool that lets you use group email lists seamlessly.  The best part is that you won't leave your Gmail inbox, now let's discuss the downside.
Why isn't this tool helpful for sales or customer support
In a working environment, like Sales, Google Group's way of sharing emails represents a problem for the following reasons:
Follow-Up:

A proper follow up on customer's inquiries, or requirements is vital. Sadly this tool won't offer the possibility of doing it properly. Mainly because the internal communication among team members using the interface is confusing. There's no way to have a private chat to discuss anything without sending emails to

everyone. Soon you'll be

clogging many team members inboxes with irrelevant information.

Disorganized Inbox:

If you haven't used this tool yet, you'll notice that there's no way to use it in an organized manner. Don't forget that we're talking about a business environment, so having a continuous thread of forwarded emails will affect communication.  As a result, productivity could be in a crash course right there. There's no possible way to know who's working on what. The only solution is to start shouting in the office to find out verbally.

Impossible To Delegate:

 Workteams will have an awful time trying to delegate tasks appropriately. If an email arrives, there will be confusion about who is to reply emails, and a customer's email may get unattended, putting the team's accountability at risk there.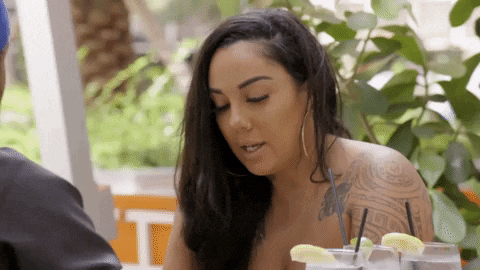 Is there another option available?
Evidently, this is a fantastic option for individual purposes. Now, when it comes to running a business it may not be the best option. Let's be honest, you don't want to risk your company's reputation, do you?
The first option that comes to people's mind is adding a new tool or software.  Companies can even consider changing to another email client different from Gmail. Now, all of these options may work, but they DO require taking time away to make the proper transition. Besides, everyone on the team will have to go through the learning curve to get it right. Now, how many sales or customer supports departments can afford to do that?
One single inbox to rule them all
Drag is simply the best alternative to handle your shared inboxes like a total pro, without any additional logins or websites right from your Gmail inbox.
No More Email Confusion: Use Drag's feature of individual notes on emails, so there's space for proper planning and precise alignment with team members before replying a customer or provider.
Delegate Emails Seamlessly: Stop sending emails to recipients who have no use for that particular information. No more unnecessary cc, bcc, or fwd emails all the time.
Enhance Your Inbox Visuals: Drag's Kanban View will make all levels of your email visible providing a whole new perspective of the way an inbox should look. You'll have a clear knowledge of everything, and this will reduce the usual amount of time it takes every morning to know how to start working on the group's incoming emails.
Drag is helping more than 30,000 users in more than 150 countries. Help Desk, CRM, Marketing and Project Management all of these areas will be improved with Drag.
Drag makes everything more organized, with no learning curves or additional software, all from within the user interface of Gmail that is so familiar to everyone. Just add the Google Chrome extension and let the magic start.
What now?
This is our attempt at sharing everything. It's as simple as that You don't have to be a customer to follow us.