Knowing your way around Google My Business is very important. This is the tool that will help you to list your business online, which is a major thing in these modern times. If you want to boost your online position, go over your competitors and truly give your customers what they´re looking for, you need to follow these tips to properly use GMB (Google My Business)
Use as many photos and images as you can
It´s no secret that customers go in favor of images over the content. Sure, content is very important and your site shouldn´t lack content. However, when trying to run a local SEO project, you need to appeal to your potential visitors. Don´t take it from us, the guys at Google have said it too.  
Don´t be afraid to push the envelope with the posts you create. Use all the pictures and images you want. Do it wisely and you´ll boost your SEO efforts. Try to do this in alignment with the nature of your business and the type of client you want to appeal. Don´t overthink it, it´ll be like posting on social media. Only this time you´ll be actually making a profit out of it.

Use your Google My Business posts to promote your company´s special occasions
Take advantage of this and enhance your online position. You can upload posts about any upcoming events, the latest news from the company or the industry, special offers and sales, info about your products, etc.
Make sure your Google My Business profile is completed and up-to-date
Especially if you´re conducting a local SEO project. A very advisable thing to do is making sure that this information is accurate. Google users, the ones looking for small, local businesses will take this information seriously. There are many blanks to fill, but the most important ones are the Business type or category, working hours, contact numbers, business name, and address.
Nothing can hurt your reputation like having inaccurate info displayed on your Google My Business profile. This way, everyone who is looking for your services around your area, get the right info, always.
Answer all reviews, the good and the bad ones
Reviews are crucial for any business. They play a major role in local SEO and to small businesses. This is where you need to pay attention to your customers. The only things customers want is to be able to leave their feedback, having the certainty it will be addressed. Customers want to feel like they´re part of the company. Make them feel like their input is needed. That´s why you need to ANSWER all reviews. Especially the bad ones, those are the ones that show customers that even though something went wrong, you trying to amend it.

Don´t settle with images only, go with videos as well
If images and pictures are great to entice customers and draw their attention to your business, then videos and even better tools to communicate with your customers. Video marketing is a huge deal nowadays, very powerful tools that you should be using in your favor. See what are your competitors doing and step up to the challenge. Do not be afraid of thinking outside the box.
Since this is relatively new, you may have an edge here to go over your market competitors.
Use the available data to monitor your Google My Business
They´re called insights, and they provide a big amount of data for you to analyze. They will give you a clear understanding of your customers and the way they use these type of tools. Explore it and you´ll be surprised at how many users find your listing.
Ask your customers for reviews
This is the best way to get this important data. If you want to know how is your business doing, then ask your customers. Good reviews mean good reputation. A good reputation means more clients. This is what any local business needs to improve its online presence.
Take advantage of Google My Business messages
Don´t make the mistake of assuming that just because you have a phone number listed, that´s all. Remember that customers come in all shapes and forms. Some of them may see your info, but they may not want to use their phones. You need to be prepared for this. In fact, many customers enjoy being texted rather than called.
Take advantage of this with Google My Business messages. Leave quick replies and use direct SMS to increase your conversion rates.
Choose the right business category in Google Places
If you want to go the whole nine yards, pay attention also to Google Places. Make sure to fill all the information, especially business categories. Remember, this is crucial because you have a target. Having accurate info here is crucial to hitting that target.  

Expand on the little details
Finally, make sure that you have completed all the minor details, like payment methods and facilities. Don´t be afraid of being too specific. The more you disclose about your business with your potential customers, the better. This is something that both Google and your customers will appreciate it big time.
There you have it. Ten tips to easily master Google My Business. Of course, you need to continuously care for your customers and their needs. But if you implement these tips,  you'll see the positive results and your customers will have a memorable experience with your brand.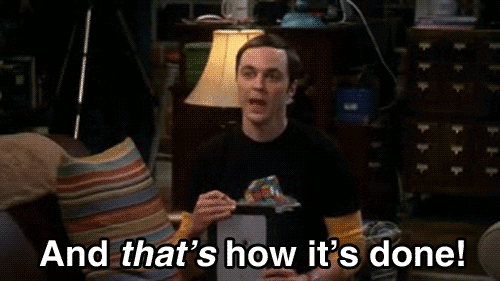 What now?
Drag is The Everything Inbox for Teams – one single place to support customers, manage tasks and close deals, from the place teams love – Gmail. We are Techstars-backed Company, trusted by 30,000 users around the World.