Groove's system currently helps more than 8 thousand teams all over the world. It works in their own platform and has integrations with Gmail and Outlook. At first, their service looks unbeatable, but when you start using it you realize there' much room for improvements.
Although it has some integrations, Groove changes the interface significantly, making learning much harder for users – especially those in big teams.
Also, here are the features we believe a Groove alternative must have to be able to compete with them.
For a Groove alternative to be appealing to small companies, we believe there are some features that must be available or improved. They are:
Organized replies
Groove's internal and external replies are written in the same box, and internal replies can stay very apart from each other visually.
This creates a big confusion for users. Can you imagine if you accidentally send your client what should be an internal note?
Softwares are meant to make your life easier, and you should think about it when choosing one for your company. Many alternatives keep communications separate, so you don't confuse anything.
Better search
If you're just like me, many times during the day you'll find emails by searching them. And Google has incredible features on search (duh).
So why switching a winning service for something just average?
Groove's search lacks precision, it doesn't work properly with labels, or even special operators. Can you imagine how awful would it be to take lots of time to find something that could be found in just a few seconds?
So don't waste your precious time if you really need the search feature in your life. Many other options work directly from Gmail, so they don't have to reinvent the wheel.
Better visuals
The visuals make so much difference on how people interact with the software overall. As said before, Groove's interface may be quite confusing for some. So, a Groove alternative must have better visualisation.
Then, why not look for other options with Kanban view technology instead? Groove allows Kanban cards option, but first you'll have to transform your email into a card. Other options make it automatically. It's a simple step, but it makes difference, you gain time and your experience will be way much better.
Deliver more for less money
With plans starting at $19/agent/month, Groove is a good option. But if you think of what your company really needs, you can find more affordable alternatives that'll do the same work – sometimes even more – and keep your money in the pocket. The most expensive solution isn't always the best.
Does Drag have it?

When you think about all features people want from a Helpdesk software, you probably will wonder "Is it possible to work straight from email?".
The answer is: Of course!
Just as Groove, our software doesn't add any new logins/websites for your team. It works straight from your Gmail Inbox.
By doing so, we allow your team to learn faster and have less questions about what's new. We also centralize work, because we have Helpdesk boards inside your email. Basically we change everything, but we keep it visually the same.
Drag starts for free, but if you want to unlock its full power, it's just $9/month/user. We believe that simple solutions make everything better for both sides because they decrease the amount of new information you need to learn something new.
Most features isn't always better, so you have to really understand what works best for your company by thinking about what you really need.
The fact that Drag works inside Gmail decreases drastically the time to be invested to learn about a new tool. It also centralizes work, by allowing Helpdesk to be managed within the same space as emails and To Dos.
Here are some other features you can add to your cards:
Delegation of tickets;
Customer info, such as phone number and company;
Progress bar;
Due dates;
Reminders;
Checklists;
Internal notes.
All of it. Right into your Gmail team inbox. Drag is freemium and has a forever-free version for small teams, including kanban boards with drag'n'drop functionality to organize inquiries. If you want an extra feature, it has also paid versions starting from $3/month, that you can find here. It should definitely be on your list of Freshdesk free alternatives to try.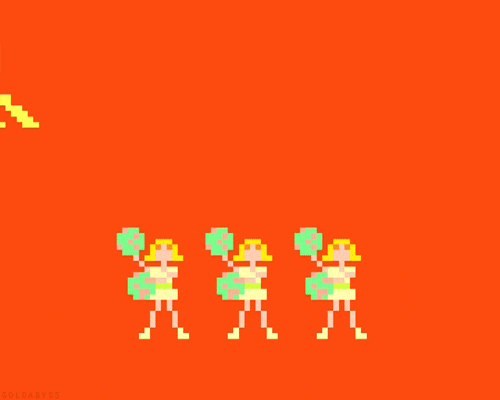 Conclusion
Groove is great software, but there are plenty another great options there. Why not look for them? You might end up being so surprised with what else can be done with the same investment — or even less.
If you are interested in making the best decision for your company,  choose the software with the perfect amount of features you really need. It will be better because everything you bought will be used and, at the end of the day, you will save money. 
So think about what does your company really needs and start looking for all your possibilities. You'll see there's plenty of options. Just choose the software that solves it better.
Lastly, check Drag out to see if a Shared Inbox, in Gmail, in a Kanban format fits your needs. Maybe it does 🙂
Learn how to Transform your Business with Shared Inboxes by downloading our Ebook!
What you'll learn inside Drag
Starting now, we're aiming to share what our plans are, how we're doing and what lessons we're learning along the way.
You'll get:

Just like this article, you'll get real-time updates on what's happening, what's working and how it feels in a startup.
Quick videos explaining quick wins and how to grow your business
Live Instagram updates. Real-time stories of what's happening
What now?
This is our attempt at sharing everything. It's as simple as that You don't have to be a customer to follow us.