GrooveHQ brands itself as a Helpdesk software for small companies. It's ticketing system currently helps more than 8 thousand teams all over the world.
Groove is a great helpdesk solution, but it has some key painpoints.
By working straight from email, Groove allows users to stay in the same platform, and by doing so, gaining some precious work time. With features such as collaboration, Groove also makes it easier for teams to work together and manage support much easier.
For clients, all this support doesn't appear as something hard, it just flows naturally, making communication seamless and much understandable.
Some aspects also provided by Groove are:
Knowledge base;
Reports;
Live chat;
Support widget.
We can affirm Groove is a great helpdesk solution, but it has some key painpoints. Here are some you need to know Groove could improve:
Visuals could be improved
The visuals make so much difference on how people interact with the software overall. As said before, Groove's interface may be quite confusing for some and leaves room from improvement.
Then, why not look for other options with visualisations such as a Kanban view technology? Groove allows Kanban cards option, but first you'll have to transform your email into a card. Other options make it automatically. It's a simple step, but it makes difference, you gain time and your experience will be way much better.
Groove isn't that simple
Intuitiveness might be taken for granted for companies in the beginning, but it's very important to consider it when you think on the long-term.
Although Groove's software is integrated to your email inbox, it's not so intuitive and its interface seems too confusing for some people. If Groove isn't the only option you have, don't make your team invest money and time learning how to use new tools. Many other tools are programmed thinking about how easy it can be to use.
Groove is more expensive than several alternatives
Another pain point for sure is the price. With plans starting at $19/agent/month, it can be affordable for some companies. However, if you think of what your company really needs, you can find cheaper options that'll do the same work – sometimes even more – and keep your money in the pocket. The most expensive solution isn't always the best.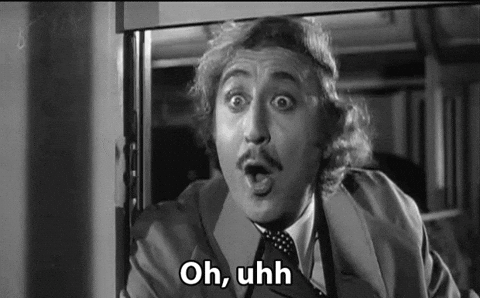 Our alternative: Drag

Our alternative won't add new logins/websites for your team. It works straight from your Gmail Inbox. This is a Front App painpoints killer, and it has so much more.
By doing so, we allow your team to learn faster and have less questions about what's new. We also centralize work, because we have Helpdesk boards inside your email. Basically we change everything, but we keep it visually the same.
Drag starts for free, but if you want to unlock its full power, it's just $3/month/user. We believe that simple solutions make everything better for both sides because they decrease the amount of new information you need to learn something new.
Most features isn't always better, so you have to really understand what works best for your company by thinking about what you really need.
The fact that Drag works inside Gmail decreases drastically the time to be invested to learn about a new tool. It also centralizes work, by allowing Helpdesk to be managed within the same space as emails and To Dos.
Here are some other features you can add to your cards:
Delegation of tickets;
Customer info, such as phone number and company;
Progress bar;
Due dates;
Checklists;
Internal notes.
All of it. Right into your Gmail team inbox.
Conclusion
We can say although Groove is a good software, it also has its pain points. This is why, before jumping to this tool, we suggest you make a good research and look for other small and innovative softwares, because they can solve what you need for less money.
So think about what does your company really needs and start looking for all your possibilities. You'll see there's plenty of options. Just choose for the software that solves it better.
Lastly, check Drag out to see if a Shared Inbox, in Gmail, in a Kanban format fits your needs. Maybe it does 🙂
Learn how to Transform your Business with Shared Inboxes by downloading our Ebook!
What you'll learn inside Drag
Starting now, we're aiming to share what our plans are, how we're doing and what lessons we're learning along the way.
You'll get:

Just like this article, you'll get real-time updates on what's happening, what's working and how it feels in a startup.
Quick videos explaining quick wins and how to grow your business
Live Instagram updates. Real-time stories of what's happening
What now?
This is our attempt at sharing everything. It's as simple as that You don't have to be a customer to follow us.