Selling a successful product is not possible without having a good relationship with your customer. Companies that sell great products and have many customers usually feel the need to create an area to manage their relationship.
If you are an organization that believes in your customer, wants to improve your contact with them and better understand your needs in order to deliver the best service available, this article is for you!
Well, since you understand the need to invest in a Helpdesk, it's up to you to list everything you really need in a solution, why you want to hire this service, and the goal you'd like to achieve by using it in your company.
When you write down your ideas in a paper, you can visualize everything that is going to bring significant changes in your customers' relationship and also explain to your team why you should invest in a Helpdesk platform and which issues this product will solve.
Today, we are going to talk about how to create an Inbox Helpdesk. Does it seem unimaginable? Well, it is not, come with us to understand how it works!
What was email built for?
Email platforms are one of the great dinosaurs of the internet. They have been here for a long time and every business or person working with virtual platforms knows how to operate with an email. Not only do they know how to use it, but also depend on it to succeed in their business.
They were initially built as a space for exchanging messages, demands, information sharing, and finally… as the official communication tool of a company or person. Although email platforms are heavily used, they are still a little archaic and many companies are missing out on some features that would help their work routine.
So those companies that feel the need for an additive for email end up finding a wide variety of software, platforms, and extensions that promise to boost their work and information management.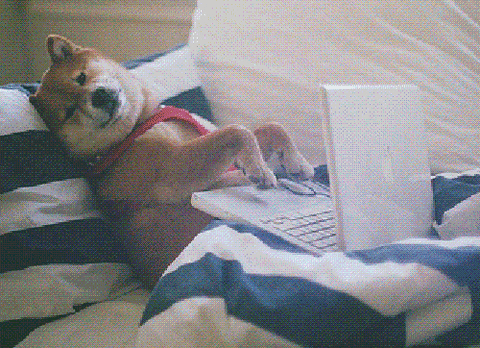 What is email capable of?
The way we use email today has made us wonder how can we help to improve companies' experience of working on a platform where information is centralized and easily accessible to everyone. Even if you spend hours a day dealing with emails, you can certainly see email can be more productive, collaborative and centralized.
Since most of your emails are tasks to be done, we figured out that if you use your inbox as a visual workflow in which your messages go progressively through, it would save you tons of time. Our great aim is to start a new era of email, breaking the wheel and turning your inbox into something new and exciting again.
What the Helpdesk cycle looks like?
If you've ever worked with Helpdesk before, you probably know how messy things can become if not well organized. Actually, everything can be messy, even your email. So, here organization is the key. 
You can opt to invest in a complex Helpdesk tool, maybe a software. But here's the problem: by using different software to solve your company issue, you'll need to add new logins/passwords, learn to manage a new software with new interfaces and train your staff on how to use it. For your customer, they may have to wait longer for an answer and communications has more chances to get lost. So, there's a huge effort to make it work. 
Picture a Helpdesk card. What does it look like? We can both agree that it is a card assigned to someone into a Helpdesk software, right? The assigned person can solve this problem until the due date and then archive it. How do you feel if I tell you that this same card can be an email? And that you can organize, assign and visualize everything in your inbox?
If you want to provide a great experience without having to invest so many resources, you should consider getting an inbox Helpdesk. Why? Everybody uses email and already know how to navigate on its interface.
Obviously, this is not the only benefit of having an inbox Helpdesk. This is just the beginning. An inbox Helpdesk will bring organization and better visibility while keeping the simplicity of email as a business tool. 
Centralizing Helpdesk in your Inbox
If you do good research, you'll find several options to meet your demands. There is every kind of Helpdesk software with every feature available. This is not a quick decision so you may find yourself in a meeting with your team listing what you really need, what are your aim when contracting a Helpdesk software, how it should help you, how much you are willing to invest, and so on. 
The most affordable software for your company is not the cheapest. So, don't think only in terms of pricing, think further. Think about staff training, the amount of time you will be saving to learn a new platform, think of all the points. These kinds of cost are a major decision for your business, think wisely before investing in Helpdesk apps for your company.
So, if you decide to invest in a Helpdesk, but is still feeling resistance to change, you should consider Drag App. Our tool is an extension, so you can easily add it into your email, making it possible to have an inbox Helpdesk available for your team! Yes, straight from your Gmail inbox. This is awesome because the interface won't change and you won't need to add new logins. All you need to do is download it here and activate it into your inbox by clicking the Drag's switch.
Our inbox Helpdesk feature is very intuitive. Here, your emails become cards, so you can drag and drop as your support progresses. To make it simple, you can add labels to your cards, so every task belongs somewhere. 
Pricing
Starting at $3/solo/month or $49/unlimited/month (both billed on a yearly plan), Drag App is not only an inbox Helpdesk solution but also a CRM with shared inboxes, a Kanban board view option, and centralized workspace. Which is a great option in the market, seeing that these features work seamlessly together so you can have a clear understanding of the process for a low monthly cost. 
We truly believe Drag has the potential to disrupt the Helpdesk market, centralizing work to a single and automatized place. And by doing so, making your whole team so much more productive.
If 68% of customers prefer companies that offer great customer service, why wouldn't you invest in a good Helpdesk solution? Think about that!
Conclusion
As you can see, an inbox Helpdesk comes to make your work routine faster, easier and more efficient. It can be portrayed as a revolutionary internet tool for companies who don't want to deal with too many software. Basically because it boosts productivity, sense of organization, collaboration, and ownership.
Using plugins and extensions to make your work better is much more affordable than investing in a huge and complex platform. Pricing, adaptation, usability, everything should be considered – these things cannot be put aside.
We truly believe that current Helpdesk options don't solve the problem as well as it can be solved, so we're introducing Drag as a disruptive tool, working straight from your Gmail inbox. If you have any questions, suggestions or feedback in general, please leave a comment below. 
---
Learn more about the benefits in Shared inboxes. Download Drag's "The Ultimate Guide to Transform your Business with Shared Inboxes". We did it to create awareness in companies in what concerns increasing productivity by using online tools. Click on the button below:
Learn how to Transform your Business with Shared Inboxes by downloading our Ebook!
About Drag
Drag is a shared inbox, inside Gmail, for teams to manage emails, tasks, helpdesk and more from one single place. Try Drag for free.