Internal communication tools are more necessary than ever in any company. Even if you're a freelancer and work by yourself, there's plenty of communication you will need to do on a daily basis.
For many companies, there's still a lack of tools, mostly because they're afraid to try something new. You see, using new tools can generate a big cost for businesses, mainly for:
Buying new softwares;
Training people;
Using more of team's time in order to get proficiency on the specific tool;
In a highly competitive market, it's highly unlikely that VPs and CEOs will use their resources irresponsibly, which is why we've gathered information about great solutions available. It will save you time and money.
Google G Suite
Google G Suite is indispensable for those who are starting with a team and need all well-known Google functionalities, such as:
Gmail;
Google Drive;
Google Docs/Sheets/Slides/Forms;
And so much more.
For these and other reasons, G Suite currently has over 4 million organization paying for its services. We are one of them :).
By integrating directly with your domain, it joins the best of both worlds (professionalism and ease). It might not sound so important, but tools your team already know how to use are a boost in productivity. Just by not needing to learn a new interface and logic, your team's mind can focus on something else.
Gmail also provides extensions, mainly in the Chrome Store. In fact, many solutions in this list offer Gmail Extensions. This shows how universally adopted this platform is. By using extensions, you can turn Gmail into several different things: even a Helpdesk!
Slack
Slack is a great app that has gained popularity in the last couple of years. You can think it as a direct messaging solution for your team. You basically create channels with different people in your company (e.g. Sales Team, Design Team, Dev Team) so you can organize conversations, files and keep it all backed up.
Besides that, you can also talk privately with each member, or even create chat groups. Although it diminishes the amount of internal emails, you will probably still need to use emails to communicate with clients or anyone else outside.
DragApp
Drag is a Chrome Extension that turns Gmail into shared, Trello-like (kanban) boards. It brings collaboration and essential features of Helpdesk, CRM and task management to your teams' inbox. As said by Jive, business collaboration tools (and also centralizing tools) are trends in the market. Some of Drag key features are:
Shared inboxes – you're able to share emails with your team. You create specific boards and send emails to them. It allows your team to collaborate on that matter;
Kanban in email – by changing email visualization, emails and tasks merge, unifying all your work in one single place;
Assignments – in a big team, it's important to track who's working on what, so you can divide work, making emails truly collaborative;
Due dates – another important aspect is making sure you're not delaying work. So due dates help you know your priorities;
Checklists – you can attach checklists to each email, making it clearer to understand what are the next actions;
CRM – you can use emails as a Relationship Management tool. By defining a user journey, you can separate each user and identify them;
Helpdesk –  customer support is such an important aspect for many companies, but for some it's just impractical to have a dedicated software to it, so why not email?
By centralizing work in email, Drag makes it much easier for teams to increase productivity and track the whole team performance.
Skype
Skype is an old player in the market. It has evolved during the years — and so have its competitors —, but they're still indispensable when it comes to group video chats, or sharing screens.
Since it was bought by Microsoft, Skype now offers further integration with Office 365, which is a big deal for those who use it.
For those who need international phone calling, it offers one of the best VOIPs available. Its platform is also widely available for most devices.
Zoom
Zoom is a growing platform when it comes to enterprise video chats. It allows new services required by new companies, such as support for Webinars.
With a leading service on that regard, Zoom became very popular among entrepreneurs and influencers that were trying to increase user engagement on their platforms. But its popularity is also due to their positioning, which truly stands out as something incredibly professional.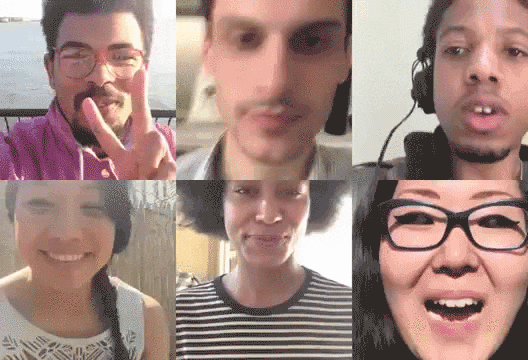 Appear.in
Appealing as a solution for remote teams, Appear.in works great by allowing users to create and share their own video chat rooms. It starts for free, but you can upgrade your plan for even more features.
Appear.in works straight from your browser, allowing users to work online with no need to download any new app. Such a convenience for calls with clients.
Google Meet
Former Google Hangout, it's new tool inherits all great features, like:
Group chatting;
Group video calls;
If you already use other Google tools and intend to keep it all in one platform, this is your call. Apart from Appear.in, Google Meet works best for internal communication, so you don't need to create new rooms every time. So check it out and see how you and your team adapt to it.
Conclusion
Choosing tools isn't easy, but decision making is a skill you need in order to run your company. Besides that, no one runs a successful business without a handful of tools on their back.
So make your research, look for the tools that made more sense to you. Study them, present it to your team and then start testing it.
It might seem hard in the beginning, but you probably already use at least one of the tools presented in this list. Starting with another is just one more step.
---
Learn more about Helpdesk and other benefits in Shared inboxes by downloading Drag's "The Ultimate Guide to Transform your Business with Shared Inboxes". It was made to create awareness in companies in what concerns increasing productivity by using online tools. To download it, click in the button below:
Learn how to Transform your Business with Shared Inboxes by downloading our Ebook!
About Drag
Drag is a shared inbox, inside Gmail, for teams to manage emails, tasks, helpdesk and more from one single place. Try Drag for free.