Even though everyone seems to be using Gmail lately, it has come to our attention that many users overlook both new and old Gmail features. Sometimes these features aren't as visible as one would expect, mainly because Gmail updates occur in phases. Overlooking these newly added features can be considered normal. Here you have a rundown on Gmail's new and some not-so-new-but-still-worthy-to-know best email features.
Over the last fifteen years, Gmail has dazzled its over 1,5 billion users with useful and creative email solutions. The best part is that most of them run not only on computers but on Android and iOS devices as well. As an anniversary commemoration, Google announced some new features. If you use Gmail on a regular basis, either for work or personal use, you may have seen or even use some of them already and not knowing they're new. 
Smart compose & Smart reply 
These recently added features is a good example of those that you're probably using already. Smart reply & compose is one of the first AI (Artificial Intelligence) enhanced tool added in an email client. Gmail's AI will help you compose your emails as well as providing possible options of what you would write next.
Smart compose and smart reply were both launched only a year ago. They're helping out a lot of users who struggle whenever they need to write an email or respond formally to a customer inquiry. Gmail definitely makes writing a lot easier.
End Gmail session in all devices
Yes, now you can sign out from every device where you have Gmail whenever you want. This feature helps you gain control over your Gmail. You can check for open sessions on your device and manage them. All you have to do is scroll all the way down on your main Gmail interface. At the bottom left corner, you'll see details. Click on details and get to a new window where you'll see all your active Gmail sessions. You can manage each session individually or close sessions altogether.
Reverse an email that was sent
This one has been around for a few years now, but those who ignore its existence will be relieved to find out you can undo a sent email. You only have 30 seconds, so use them wisely and avoid a potentially embarrassing moment.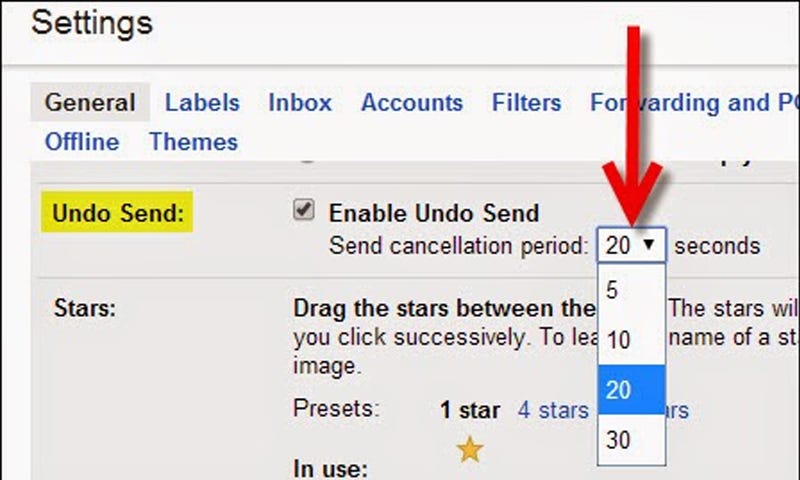 New inline action icons
Have you noticed the new action buttons that appear when you place the cursor over an email on your inbox? Added about a year ago, these inline buttons will give you quick access to common actions. You can delete, snooze or mark as unread. In the past, there was a lot
of clicking to do before you can get rid or mark an email as read. If the email contains a Google calendar invitation, you'll see the RSVP option available as well. Talk about optimizing your time. 
Set schedules to send email
If some of your email work involves sending emails to a recipient in a different timezone, you can imagine how useful this feature is. Gmail's unique feature allows users to schedule emails to be sent at a certain time. You can set it up to send an email at any time you want.
Quite simple, just click the arrow next to send or the three little dots if you're working on a mobile device. As simple as that.
Gmail's offline access
We've all struggled with an internet connection at some point in our lives. When we're working on important stuff having poor internet connection is very frustrating. Gmail offers a feature which allows us to still use Gmail with limited or with no connection at all. For instance, you can set up offline access for a specific timeframe so you can access with no internet connection. This feature is visible after clicking on settings (a.k.a the grey cog below your picture on the upper right corner).
Manage sensitive emails adequately
If you must send emails containing delicate and sensitive information constantly, you should be aware of security issues. A new Gmail feature called Confidential Mode lets you set passcodes or expiration dates to emails with sensitive information on them. In addition to this, you can even set up more layers of security. For instance, you can make recipients unable to download or print attached files. Keep in mind that for business purposes, i.e when using a work Gmail account, you will probably need to talk with your administrator.
Open attachments without opening emails
Yes, in addition to the inline buttons we mentioned before, there's a new one. Specially designed so you can see attached elements right from the start. You'll be able to open attachments without clicking the actual message. This is a real time saver when you need to get to a particular attachment faster. This includes PDFs, photos and Microsoft Office documents
The nudge feature
This feature will send an alert if it notices you've left an unsent email. You may have forgotten to answer an important email so, after a few days, Gmail will remind you. It works both ways, it will also remind you to follow-up on an email which hasn't received an answer yet.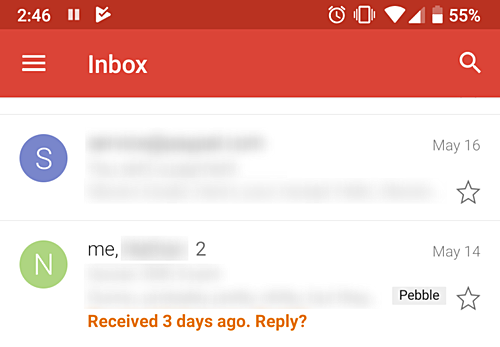 Summarizing: 
All these features are great productivity enhancers. Search for them and implement them to optimize your daily tasks and process. Make the best out of your Gmail account and use its tools to stay ahead of the game.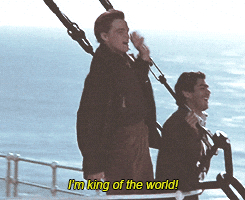 What now?
This is our attempt at sharing everything. It's as simple as that You don't have to be a customer to follow us.