How is your email inbox looking today? Organized? A few emails to be read? Messy? If you are the type of person that receives a huge amount of emails daily but somehow don't know how to deal with it, we wrote this article specially for you.
Nowadays, in the digital age, we catch ourselves signing up for online classes, downloading ebooks and subscribing our emails in several newsletters. When we create this poor habit of subscribing to different kind of newsletters, we end up cluttering up our inbox.
It starts with an email and then you end up finding your inbox with more than 30 emails that are not interesting and you probably will not read. How can we organize this in a way that makes sense for our work and that makes our inbox a less toxic place and not a place that gives us anxiety just by looking at it?
Today we'll check how to use shared tools in your favor and better organize your Gmail Inbox.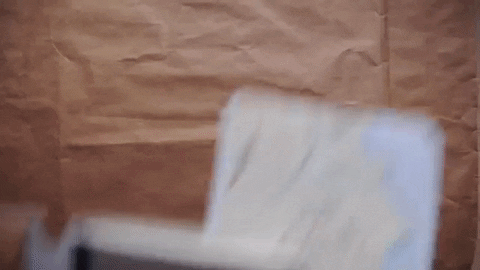 Organizing email from scratch
Much is said about the sense of peace that sets in when we reach inbox zero. After all, is this true? Well, studies show that a clutter-filled and disorganized inbox can increase anxiety. "Exploding inbox releases stress-based neurotransmitters, like cortisol, which make people anxious", says Larry Rosen, Ph.D. So, we can conclude that reaching inbox zero makes you feel more comfortable and motivated about your work.
This is why many people associate email with something negative. And it's not. Think about it, email is your main channel of contact within the company. Through it you can communicate with your colleagues, stakeholders and also receive content that will make your work better.
Start thinking about your inbox as if it were your home. When we think of home, we think of a clean, tidy and comfortable place ready to receive us, right? Why not do this with your email too? The idea is to turn your inbox into a place that does not make you anxious, does not increase your stress and is useful and efficient for your routine.
What are shared inboxes and why people use them
Shared inboxes are a way to collaborate with your team on emails that come into your company adress. Forget individuality, here you can work with your team together to give a faster and better support for your customers and stakeholders.
In terms of productivity and collaboration, it is much practical for teams to have individual inboxes for each member, and share mailboxes or emails where there's interest. And tha'ts because:
Shared inboxes are safer: every team member has its own account and password, it is hard to be hacked;
Allows transparency: by sharing certain communication onto team boards, you'll be promoting transparency and providing context to why things are getting done;
Are collaboration-friendly: you can share tasks or even comment on someone's else work while not creating a thread. This creates a sense of participation that engages teams and makes work much more efficient;
Allows delegation: you can assign tasks and it helps team members to know who's responsible for answering some emails;
Have better visualization: it doesn't mix personal emails with team emails, so only you decide what you share with the others.

Check some of these tools
We separated some shared tools to help you organize your inbox. Check it out!
The ideal email management solution for your company, Drag App makes everything possible when it comes to track, record and truly manage your inbox. It is a great option for small and medium businesses, Drag allows you to have a kanban board, just like Trello, in your own Gmail inbox.
Besides that, Drag comes as an intuitive, easy to learn, dynamic and visual option in the market. Everything work seamlessly together so you can have a clear understanding of the process. CRM, Helpdesk, email management: everything straight from your Gmail inbox!
This is crucial when organizing your inbox. Do you know how many subscription emails you are subscribed? If not, try unroll.me. This free app allows you to massively unsubscribe from emails from once and for all. Stop cluttering up your inbox!
Google Drive
You probably know it. Google Drive allows you to create and share documents, spreadsheets, slides and everything else with your team. It is largely used and know for its simple interface and helpful role when it comes to share important archives.
They integrate to several apps and extensions, including some that are being cited in this list, and have a 15GB free storage/personal use. If you need to go further, you can check Google Drive from Enterprises.
Conclusion
Email shouldn't be a burden in your routine. We know that sometimes is hard to follow the massive amount of emails we received every time, but it's important to set a daily routine to organize and clean your inbox. There's nothing better than organizing things to keep your day lighter.
There are many different ways to organize your email, check out which one is better for you and go for it. More and more we are connected to technologies and they are our greatest allies when it comes to optimizing time, organizing and connecting with other people.
We are pretty sure that there are other options to keep your inbox organized. Do you know any tool? Please share with us!
---
Learn more about the benefits in Shared inboxes. Download Drag's "The Ultimate Guide to Transform your Business with Shared Inboxes". We did it to create awareness in companies in what concerns increasing productivity by using online tools. Click on the button below:
Learn how to Transform your Business with Shared Inboxes by downloading our Ebook!
About Drag
Drag is a shared inbox, inside Gmail, for teams to manage emails, tasks, helpdesk and more from one single place. Try Drag for free.