You don't see as many complete alternative software as Zendesk around there. It has a considerable amount of different features that complement each other in various aspects.
But when people use Zendesk for a while, they may start realizing that they don't use many of its features. Why is that?
Well, Zendesk was developed thinking about all of the possibilities a company might need and tried to specify everything into these features.
So, if your Helpdesk doesn't require this complex system, why don't you go for simpler solutions? Their advantage include:
More affordable — or even free — price;
Easier to use interfaces because of less features;
Requires less resources, so your team can be smaller and takes less to learn.
When you think about everything you need — and most importantly, what you don't need — your mind gains space to understand which solution will work best for you.
Something else you must think about is the amount of time you need to install the chosen software. Some need a whole lot of informations — even credit card numbers — before you really start using it.

Quick-to-learn, simple Zendesk alternatives
The sooner you start using a tool, the faster you'll know how much of it you really enjoy. Most people don't even have the patience to try a lot of different tools before they decide, which is why they sometimes stick with ones that don't exactly work perfectly for them.
Let's see what Zendesk alternatives you can install in less than 5 seconds:
Drag is the only solution that doesn't add any new logins/websites/tabs for your team. It works straight from your Gmail Inbox. It's the best of the Zendesk alternatives for small teams that are looking for a simple Helpdesk solution.
Drag is a Shared Inbox that turns Gmail into collaborative kanban boards. This allows teams to organize and manage incoming customer requests directly from their inbox.
The fact that Drag works inside Gmail decrease drastically the time to be invested to learn about a new tool. It also centralizes work, by allowing Helpdesk to be managed within the same space as emails and To Dos.
Drag starts for free, but if you want to unlock its full power, prices start from $9/month/user.
Here are some other features you can add to your cards in a kanban board:
Delegation of tickets;
Customer info, such as phone number and company;
Progress bar;
Due dates;
Checklists;
Internal notes.
All of it. Right into your Gmail team inbox.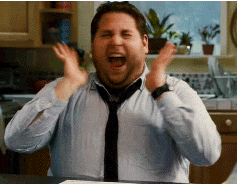 Helpscout
Helpscout offers a shared inbox but specialized in Helpdesk support. Although you can still use their software for other purposes. Here are some features they offer:
– Saved Replies:  you don't have to start your email from scratch every time, there are some templates ready to use.
– Tagging: tags help you finding information in a better and quicker way, so you don't have to scroll infinitely to find specific information.
– Bulk Emailing: if you're either prospecting or helping many customers with the same problem, sending emails in bulk is quite useful to save time.
Price: 15-day trial. Plans start at $15/month but is very limited. If you want to really use it, there's a standard plan at $25/month. If you want to unleash all their features, price rises up to $40/month.
Hiver
Although Hiver is a Chrome Extension that allows teams to collaborate in Gmail, it's not specifically for Helpdesk purposes. You can use it and adapt to work.
Key features include:
– Internal Communication: so your team doesn't need to exchange emails internally all the time.
– Collaboration in Drafts: sometimes you and a peer need to work together when writing an email perfectly. It becomes possible with collaboration in drafts.
– Collision Alerts: if 2 people start working on the same email, it will send you an alert that this situation is happening, so you can solve the situation.
Price: 14-day trial. Premium plans start at $14/month, full features cost $34/month.
Conclusion
Zendesk is awesome, but do you need it all? Alternative software starts from the same base and changes the game in their own way.
A lot of software will even make it easier for your company than Zendesk ever would. You must be aware that more isn't always best.
As I said before, it is crucial to understand your needs and how much resources (time, people and money) you have available to spend invest in it.
Your email won't be able to do everything Zendesk does, but it surely will make work faster and much simpler. By prioritizing simple processes, you can do much more for your customers, team, and company.
Then, choose your alternative tool based on your specific context and priorities.
Lastly, check Drag out to see if a Shared Inbox, in Gmail, in a Kanban format fits your needs. Maybe it does 🙂
Learn how to Transform your Business with Shared Inboxes by downloading our Ebook!
What you'll learn inside Drag
Starting now, we're aiming to share what our plans are, how we're doing and what lessons we're learning along the way.
You'll get:

Just like this article, you'll get real-time updates on what's happening, what's working and how it feels in a startup.
Quick videos explaining quick wins and how to grow your business
Live Instagram updates. Real-time stories of what's happening
What now?
This is our attempt at sharing everything. It's as simple as that You don't have to be a customer to follow us.