If team inbox is a new concept for you, don't worry. We've been speaking about it for a while, as you can see here. And in this article, we want to explain to you some of the reasons we use — and love — it.
Nowadays, people share and collaborate in real-time. Think on an example such as Google Drive, with real-time sharing and collaboration on any document on the cloud. Or even tools such as Skype or Slack, revolutionizing business communication with instant messages.
Fortunately, as well as many other business communication tools, email has evolved and has become real-time too. The term Shared Mailbox has emerged as an important next era of email communication.
We have already shared our view on how to share inbox with your team. But until that was possible, the way it is today, email traversed a long evolution path.
Also, as a company that provides and uses a team inbox, we want to share with you some of the reasons why we do it. Let's start it out:

It makes work much more transparent
Working in a team sometimes might be a little difficult. Different people have different ways to get organized and to communicate overall. It can confuse some peers when they don't know in what page the whole team is. There are many solutions to that, of course, and all these ideas aim the same thing: increase transparency in the team:
Team meetings;
Spreadsheets;
Team newsletters;
Task management software.
But until now, inbox itself wasn't in that list. At Drag, a team inbox has made our team transparency become something just natural. You know what is going on because you are a part of everything. Besides that, every change is visual, so it's easy to keep track on what happened while you weren't looking to your inbox.
It powers-up our emails
As it is raw, email isn't very attractive, though it's still very necessary. For many years, software believed the best solution was to make it all work better was to develop everything separately.
It works, but at the same time, it makes it harder to keep track of it all. If you need to see tasks, check one software; need email? Another software; CRM, another… and it goes on and on.
We believe that a solution able to join many power-ups will make your team gain productivity. This is why we provide features like:
Kanban View;
CRM kanban boards;
Help Desk kanban boards;
Checklists;
Assigned Emails/Tasks;
Internal Notes;
And much more…
You know what works better for you and your company, we provide the tools you need to get there.
It keeps us on the same page – and place
Moving across different platforms might look simple at the first look, but as the days go by, they take longer and longer. Small issues, such as forgetting your password for some software, for instance, might take very long to be solved and make your work feel much less unproductive.
For us, team inboxes allow our team to be in one single place, and it doesn't require any extra login and passwords. Everything is already set in their emails. We believe in simplicity, and that's what we want to highlight in our services.
So no more lost information, no more switching apps. An email was probably the first account you created on the internet, and it remains useful nowadays. We just want to boost it so much that you won't want to replace it anymore.
It increases our productivity as a team
Because we keep track of what is going on with everyone else, it's much easier to understand what is our role, and what should be done next. A team inbox made us realize how email is capable of working great for teams, and this experience makes routine much simpler.
And with a simpler routine, we gain so much time, so we can focus on tasks that can put us one step forward much faster. We want your business to feel as strengthened as we feel. You have the power to push your ideas forward, and we want to help.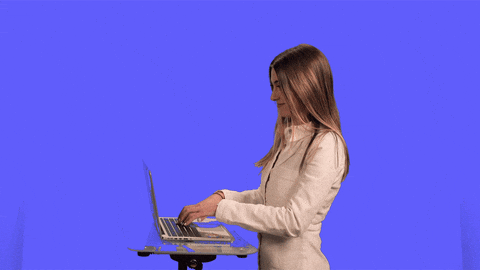 It makes our customers happier
A well-communicated team results in better service. When everyone knows what they're doing, they do it much better. The result? Customers couldn't be happier.
And after all, this is what we want, right? 86% of customers are willing to pay a quarter more to companies that provide an excellent experience. So why not be this kind of company? It's better for everyone.
Also, clients love when your service is quick and personalized. It makes them feel special and increases their sense of fidelity. A happy client is much more likely to last as a client in your company, so treat them well.
Conclusion
As beautiful as ideas sound, they need to be put into practice. Which is why we wanted to share with you some of the reasons why we love sharing our inboxes.
After increasing our team's productivity, we just want other companies to feel the same, so give it a try with your employees, so you'll see how much more you could be doing.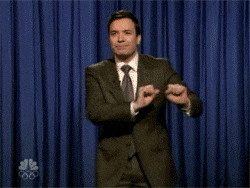 What you'll learn inside Drag
Starting now, we're aiming to share what our plans are, how we're doing and what lessons we're learning along the way.
You'll get:

Just like this article, you'll get real-time updates on what's happening, what's working and how it feels in a startup.
Quick videos explaining quick wins and how to grow your business
Live Instagram updates. Real-time stories of what's happening
What now?
This is our attempt at sharing everything. It's as simple as that You don't have to be a customer to follow us.