In case you haven't read about it yet, Tandem is shutting down on May 15th, only two months after the shutting down of Google Inbox. The only difference is that unlike Google Inbox, Tandem is closing for good. It seems like users must look for new alternatives that will replace Tandem for their shared inbox needs. Well, here is the best option for you!
Tandem used to help companies who needed support to optimize their Gmail corporate accounts. Tandem offers a big catalogue aimed for companies to use Group email, integration among google app plus shared inbox and Gmail labels.
In addition to the services mentioned, Tandem was also an excellent tool for different types of related tasks, for instance, project management and customer support. A well crafted and complete instrument that undoubtedly helped a lot of users over the years.
In a very similar move, Google announced a few months ago that they'd be shutting down Gmail inbox, which they did last March. This wasn't a definitive change like Tandem's. They merely changed into a newer interface version, plus a few features.  Tandem's demise means that people and organizations must find an excellent replacement to address their Gmail optimization needs. Tandem uses Google servers, so it's important that readers know about Google's recent changes too.
What can Tandem's users do to overcome these inevitable changes?
If you are one of Tandem's users, you're probably wondering what to do now, right? Well, fear nothing for we have an alternative to Tandem…and to the new Google inbox too!!: Drag
The best part is that with Drag you can optimize all of the processes you used to conduct with Tandem in a seamless and friendly fashion without losing Gmail's usual – and newest –  features.
Drag's software, just like Tandem's is built on Google's servers, this means that you wouldn't waste any more time adding new websites, logins or any additional tools. Drag is going to show you the proper way to enhance all aspects of communication between work team members.
Ideally suited for work environments, Drag allows users to manage multiple workflows directly from your inbox superbly. Now, if you like working solo, Drag can also help you there. Manage your inbox as a one-person team, handling multiple tasks at the same time. It's like having a loyal assistant for you, anytime you need it.

Drag's special features
In addition to all the Gmail Labels and  Shared Inbox features you'll find within Drag, other essential aspects will optimize your work environment.
CRM: Imagine being able to have your CRM within your Gmail. Ideally suited for a sales department, you can create – and manage-  pipelines, using one single site. This feature is the best solution your sales team can have to close deals. You'll never CC or BCC people in your group anymore. There won't be any synchronization issues anymore. Everything gets updated in real time, so that won't be an issue anymore.
Project Management: Switching between your project management tool and your inbox, is exceptionally time-consuming. Use Drag in your Gmail to track simple tasks and do the proper closure or follow-up. Stay tuned, because more integrations are coming your way.
Help Desk:  The days of converting your incoming emails into tickets to do follow-ups, are gone. With Drag, you can keep track of customer's emails and conversation directly from Gmail. Optimization gets redefined after you experience having your Help Desk inside Gmail.
Marketing: If everybody's working on the same page, by coordinating all of your company's marketing activities, you'll generate more opportunities.
Is there anything else Drag can help you with?
By all means yes! Turn your Gmail into a dedicated Drag board. All you have to do is adding Drag to Gmail, and it literally takes seconds to do this. Click on the switch and start using it.
It doesn't stop there, organize your inbox more professionally by using a Kanban layout in your email. And do not worry about learning curves, if you know how to use Gmail, you're good to go.
Finally, your sales or customer support team will reach unparalleled productivity levels by creating Shared Inboxes. The best part is that it comes without the usual Gmail restrictions that can be so annoying.
Shared emails like support@ or sales@ can be easily managed from the shared Gmail account. Your team will be able to use it just as if it was their inbox. If everyone's working on the same page, communication will be enhanced thus rising productivity. This unique feature has integration capabilities with other aspects like a CRM or a Project Management Tool.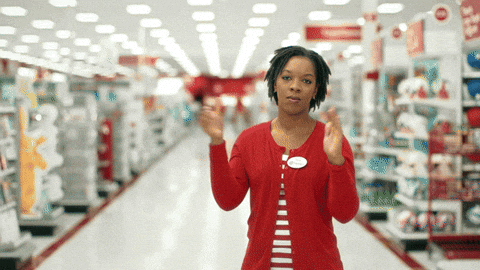 The wrap-up
Tandem is a great tool, and as such it will be remembered by users, and Drag is the best way to do a proper transition without losing time learning how to work with new tools and software. Let the Drag experience begin by learning how to Transform your Business with Shared Inboxes by downloading our Ebook!
What now?
This is our attempt at sharing everything. It's as simple as that You don't have to be a customer to follow us.