Google launched Gmail more than 14 years ago, and nowadays it has over 1.2 billion users — which makes it one of the biggest email providers on Earth. People use Gmail every day, multiple times a day, and it means that:
it has a massive system;
over a billion people try to find different ways to organize Gmail.
It's quite reasonable that users want to make their accounts more organize and, consequently, more productive. Time is a very rare resource currently, so we must make the most of ours.
Thinking about it, here are some tips and tricks we want to share with you, so you'll be able to make the most of your Gmail:
1. Delete and Archive
It's not a secret to anyone. However, people unconsciously get attached to their messages and never let go of them.
Letting emails go is a natural part of the process, so don't think too much about it and just let go of them. After all, more emails will come, and old emails won't be used anymore.
In case an email is truly important, there are some things you can do with it:
2. Schedule specific time for Gmail
Another thing that people get tricked into all the time is the time spent in email. Although it may sound simple to be quick with your messages, many users still spend a huge amount of hours daily dealing with their inboxes.
Scheduling times for Gmail is very easy, you simply need to turn off notifications and schedule 15 to 30 minutes time slots during your day — you can start doing it 3 times a day and then going to 2, or even only one.
You'll see the difference it makes. It's kind of a pomodoro technique for emails to force you to be more efficient 🙂
3. Gmail + Kanban: a magic couple
This is fundamental to organize Gmail in our view. Gmail as it is can be very hard to visualize and there are many tools and extensions online to make Gmail look easier for you.
Kanban is one of them, and I personally believe it's one of the best ideas ever tried for Gmail. It turns your inbox into this board with lists, so you can drag and drop them around, creating workflows and organizing messages as tasks, which is very handy.
4. Make use of extensions
You can do a lot by changing your mindset yourself, but surely extensions do a much better job by allowing you to do more than just what email itself is able to do. Here are some great extensions found on Product Hunt to help you organize Gmail:
With Drag, both emails and tasks become cards, instantly, so you're in just one place, able to do a lot more to manage emails, manage tasks, manage projects, CRM, Help Desk or whatever you want, really.
By centralizing and visualizing everything, Drag reduces the amount of time you spend on managing your emails and on transitioning among different tools.
The usual problem with adding tools is that you add different places to check on a daily basis for your work routine. Is it practical? Well, it's better than nothing, indeed, but it's time to take the next step. Inbox your life.
Here are some points Drag solves for you:
Emails (or standalone task) become cards;
You can add extra information such as notes, checklists and due dates;
Drag'n'drop your To Dos, so you know in which stage everything is;
Add and customize as many columns as you want;
Sort & filter your cards, so it's easy to find what is important;
Collaborate with your team. Share, delegate, get things done together;
Use multiple boards, so different projects don't get mixed up together.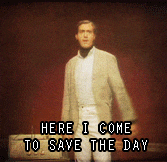 Boomerang allows you to send emails later, so if you remind of something you only need to do in the future, you can do it now and don't worry about it anymore.
WiseStamp allows people to create and manage email signatures from Gmail and making it visually available on all email platforms – no coding needed.
With that said, it's much simpler to set up signatures for you and your team, saving time in the process for your company.
Grammarly is an extension that helps you not only improve your writing but also suggests improvements in best manners, word choice, and style based on who you're writing to.
It's extremely useful because it makes you more error-proof, and it also helps you remember good practices in the future.
Conclusion
Organizing your inbox is very simple, but it might hide some traps sometimes. Which is why you need to be aware of tips that can make things much easier.
Let us know if you have other tips and/or extensions to share with our community, your feedback is great for all of us. 🙂
What you'll learn inside Drag
Starting now, we're aiming to share what our plans are, how we're doing and what lessons we're learning along the way.
You'll get:

Just like this article, you'll get real-time updates on what's happening, what's working and how it feels in a startup.
Quick videos explaining quick wins and how to grow your business
Live Instagram updates. Real-time stories of what's happening
What now?
This is our attempt at sharing everything. It's as simple as that You don't have to be a customer to follow us.