Sharing emails might sound a bit challenging in the first place, but it can be much easier than you expect. There are some external tools that allow teams to collaborate on email. Others, like Drag, allow teams to do it right from inside Gmail, in a Gmail Team Inbox.
Regardless of the workflow your team uses, there is always a different method your team can adopt to collaborate on Gmail, so don't worry. Here are some of the ideas.
We have already talked about how to manage workflows with Kanban in Gmail in different ways, such as planned by date, or the style of your team. Today, we will share some ideas on how to use a Gmail Shared Inbox.
Before we start, a brief introduction: Drag turns Gmail into Trello-like (Kanban) boards. Boards can be used individually or as shared inboxes. Below are some case studies on how teams can collaborate on Gmail by using Drag.
Divide your company into business areas
With a Drag Gmail Shared inbox, you can create a specific board to each area of your company, so peers can collaborate easily without compromising everyone else.
These channels work great for communication and collaboration. Everything happens inside your inbox and only the concerned people will be involved in certain boards, according to their roles inside the company. Also, giving individual teams a specific board to work on also helps members to get a bigger sense of connection and belonging as well.
For example, you may want to set a support@company.com board for your customer support team, sales@company.com board for your sales team and contact@company.com for your PR team. This way, each area can work independently and collaboratively on their specific tasks.
Just reminding that Drag boards are in Trello-like (kanban) style, which gives another boost to your team productivity. They're not only shared, but also much more visual.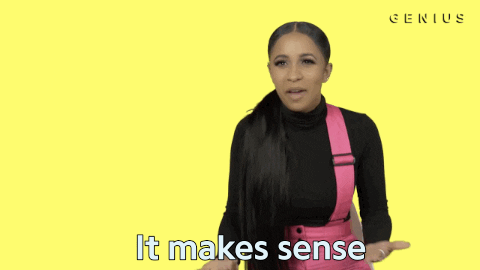 Share boards with clients
When you work with your creativity, such as work in agencies, is very common to have the clients onboard for collaboration. With a team inbox, you can add them to the conversation, inviting them to the board and getting real time feedback.
This method may work very well for Freelancers or consultants, for example. By the way, if you are a Freelancer, check out this Ultimate list of apps & resources for freelancers.
Of course it depends on what type of project you and your team are working on. Sometimes it's not useful to have a client on each step of the process because it can slow down the whole thing, but keep in mind that it works as well.
Create boards for internal projects
If you are a Startup, you probably are performing some internal little projects across different teams in the company. For example, while you may have some people focused on fundraising, another team may be focused on executing that big launch plan for your next major release.
With multiple Shared boards in Gmail, you can set different boards to manage their specific internal projects, with their respective members involved.
Divide your big projects into taskforces
If you have a big project ahead and don't plan to divide your team, you can set boards for each taskforce. Let's say you're starting with some people for one quarter, but then some more are being expected for the next quarter.
If different teams are working in each force, you can specify who's working on each step of the project, creating more reachable milestones.
The sense of accomplishment gets very high when you separate work in smaller goals. So, creating short-term boards can help your team feel more motivated as well.
Overall Benefits of a Team Inbox
The next step of sharing inboxes with a team has amazing features, in a basic explanation, here are some of them:
Kanban: this visual tool helps email to get much easier to see and understand;
Emails or tasks become cards;
Centralized work: all your tasks and emails stay in one place;
Keeping teams well aligned: it helps everyone to understand on what step work is;
It's much easier to delegate work;
Your team becomes faster;
A step-by-step guide to using your Gmail Shared Inbox
Don't overthink Shared Inboxes, they're actually quite simple to set up. To turn Gmail into it, you'll need the following steps:
1. Download Drag Chrome Extension;
2. Create your boards;
3. Invite your teammates to boards.
And all done! (yes, that's it!)
Now you can start collaborating in Gmail with your team. Also, your emails get many other functionalities, such as:
Drag'n'drop;
Due dates;
Notes;
Checklists;
Multiple boards;
All of the above shared with your team.
All of it. Right into your Gmail Shared Inbox.
Have any other use case for Shared Inbox in Gmail? Please email us at team@dragapp.com as we would love to hear 🙂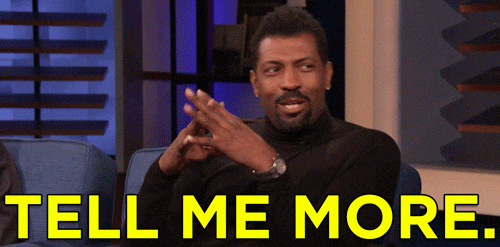 Conclusion
A Gmail Shared Inbox works for companies in many different ways. All you need to do is set up what works best for you and start making use of it. As you just saw, it's very simple to set up and use, so no more excuses when it comes to team productivity. Let's start it away!
It doesn't matter if you'll use it just like an email or turn CRM, Help Desk or Projects on, shared inboxes have the capability to increase productivity and boost your team's work.
What you'll learn inside Drag
Starting now, we're aiming to share what our plans are, how we're doing and what lessons we're learning along the way.
You'll get:

Just like this article, you'll get real-time updates on what's happening, what's working and how it feels in a startup.
Quick videos explaining quick wins and how to grow your business
Live Instagram updates. Real-time stories of what's happening
What now?
This is our attempt at sharing everything. It's as simple as that You don't have to be a customer to follow us.