Here at Drag we work directly with Gmail — and so does our tool —, so it's our interest to keep track of what changes will concern this incredible email service provided by Google. New Gmail? Let's go!
Last week, Google revealed how the most popular email provider will look like in the short future. Many changes are expected to happen still in the first semester of 2018. These changes will start on the visuals. The new screens will be much closer to Google's Material Design concepts, making it more attractive to users.
According to Google itself, the new Gmail changes will give a "fresh, clean look for Gmail on the web" and also provide new features we might be already familiar with extensions.
Changes will start with G-suite clients, and then will spread through all users throughout the year. As you can see on the screenshots, it seems to look like a hybrid version of old Gmail and Inbox, but with many new functionalities.
New Features
– Snoozing: because sometimes you don't want to see the email in your inbox right away. Instead just want to be reminded later on the same day, tomorrow, or even some other time;
– Quick Replies: which, by an intelligent algorithm that understands the context of your message, predict what common answers could be given. Then it gives users some suggestions, with the ability to send them with just one click;
– Easier access to G Suite: specifically for those who work with Gmail and the G Suite. The new Gmail will be more integrated, making things simpler and quicker to be found;
– A more intuitive calendar: although Google Calendar is been around for quite some time, many users don't really make good use of it. If you think about it, an email and a calendar make much sense together on the same screen. This is what Gmail is about to launch.
– Sidebar: In fact, more than just having a calendar available on the same screen, you can customize it. Thus bringing other options, such as notes and tasks, says The Verge;
– Larger offline support: many things you do offline on Gmail don't have full support currently, Google promises to make it broader by July 2018;
– 2-Step Verification: for those concerned with security on their inboxes, 9to5Google says another feature will bring SMS confirmation to log in on new Gmail — also in a simpler way;
– Extensions Support: according to The Verge, the new version will keep most of the current extensions working, which is awesome, so it won't bother your work that might depend on these extensions.
Another aim of this new version is to make it simpler for users to use the mobile version of Gmail. — We might even see bigger compatibility with extensions on phones and tablets – says MakeUseOf website.
Some changes we still won't see on this new version. Lots of users have asked for an increase in uploaded files  — today it is 25MB — but it won't happen this time.
New Visuals
Gmail's current design has been around for quite a long time. Many people get really bored with it, which is why they frequently try different tools that provide more appealing visuals. With a new look, Google aims to get users back to the Gmail website.
The left menubar got a more rounded overall look, which contrasts very well with the rest of the interface, and you can see G Suite apps on the top right corner, very handy — I believe their position change accordingly with how much you use each app.
Overall, it looks very light, cleaner and more organized than the current version. The new functionalities just make it all better.
According to Business Insider, Google will also introduce new layouts for Default View, Comfortable View, and Cozy View:
Snapchat meets Gmail
One of the new technologies Techcrunch says Gmail will provide is called "Confidential Mode". What it does is basically set a date for your email to expire, and it also disables the capability to forward this message — as well as print, copy and paste.
Similar to what is seen on Snapchat, where your message also disappears after some time, the idea is to keep things confidential.
Any idea of if and how you're going to use it?
The new Gmail with Drag
As you have seen, the new interface and features of Gmail only make it even better. However, it's still just very simple, and you will still need some other features to keep up with your productivity.
Drag not only makes Gmail's visual stand out, it makes it all obvious, so you don't have to think about your workflow, it is all visual with Kanban.
Also, Drag makes collaboration a real-life feature, with shared inboxes. It is all quite simple, and yet very powerful for you and your business.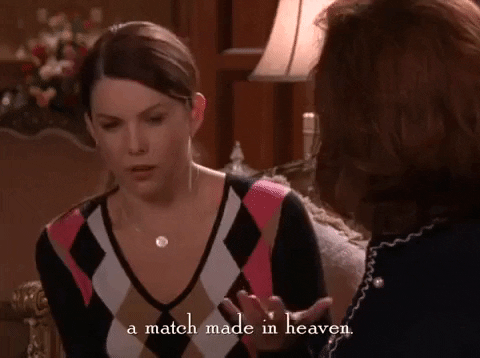 Conclusion
Gmail is, undoubtedly, a massively great tool, not only for productivity but also for general communication in personal and work lives. The new Gmail designs are promising as well.
Powering it up is probably a huge challenge for Google, and we will probably see many people disagreeing with the new functionalities.
In the end, although changes make people confused and sometimes reluctant, they're necessary to push us all forward.
What you'll learn inside Drag
Starting now, we're aiming to share what our plans are, how we're doing and what lessons we're learning along the way.
You'll get:

Just like this article, you'll get real-time updates on what's happening, what's working and how it feels in a startup.
Quick videos explaining quick wins and how to grow your business
Live Instagram updates. Real-time stories of what's happening
What now?
This is our attempt at sharing everything. It's as simple as that You don't have to be a customer to follow us.