It was just a search tool for the Usenet archives, but Google Groups is capable of so much more. Now its a place for discussion through web forums or email lists. This use for Google Groups hasn't had the best transition, and many issues have impacted the user experience. Here we have several reasons why companies should find an alternative for their shared inbox needs.
Google Groups was launched in 2001. At the time, there was a necessity of establishing a tool to handle the 500,000 technical articles contained in Usenet. This was a network designed to discuss technical topics and sharing files through newsgroups. There was also the option for anyone to create discussion forums.
Very simple to use, Google Groups didn't require any registration to retrieve, read or search the Usenet archive. It did require the creation of a user account if people wanted to participate in the community actively. The greatest appealing of Google Groups was that it combined a social network-ish look and valuable information in just one place.
It was just a matter of time before teams started using it as a shared inbox for collaboration, as topics would be quickly received, distributed and assigned with the rest of the group members.
Despite its usefulness, when people use Google Groups as a shared inbox tool, things start to complicate to a point where it's impossible to keep control of the information that's being shared. This can be especially troubling for company areas like sales or customer service. Let's find out why:
Managing email threads becomes unnecessarily complicated, it can potentially affect your processes
We all know that emails are a crucial part of any modern organization, or at least it is for some areas. Sales or customer support departments rely heavily on email usage, so they play an essential role in a company's success.
This means that it's imperative to have control and strict order in the way emails get received and assigned in those departments. Users believe that too, and they use emails as the primary tool to address their concerns and the primary way to keep in contact with a company.
If a company's sales or customer support team is using Google Groups as a shared inbox,  they will most likely be using more email collaborative features than receiving an email on a shared mailbox. Team members will need to perform more complex tasks like assign emails to specific individuals within the team.  They would also need to keep tracking on emails to do proper follow-ups and many more tasks.
Problems begin when people assume Google Groups works like Gmail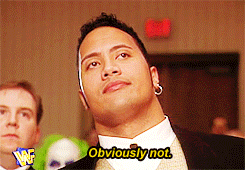 Problems begin when people assume that because it's Google Groups, it will work just like Gmail, and it so does not work like Gmail it's unbelievable. You won't have any of these crucial tasks due to the way it's designed. They'll fall through the cracks. Here we have some of the most common inconveniences:
You can't actually tell if a team member is working or has replied an email or not. A team member may have already replied to a customer's email, and it may look unattended to the rest of the team.

The user interface differs significantly from the usual Gmail interface. It can be time-consuming for everyone to learn how to use it. We can't stress that enough.

Emails may seem unattended even if a team member is working on it.

Making a distinction between external and internal communication is impossible.

Impossible email tracking. You'll never know who's working on what, unless you start asking everyone.

You can only see the number of emails received and sent. No way to work around with additional data there. This is a big issue when you team leaders need to assess team performance.
Can you imagine running a customer support department's emails under those conditions? It will be an eternity to get any task completed. Plus, many of these situations can affect a company's reputation and its perception from users.
Wouldn't it be great to have a proper shared inbox tool, that removes all of those issues but keeping Gmail's user interface that we love so much? An interface that everyone feels familiar with? You can forget about training people on Google's shared inbox ever again.
Drag is your best choice to simplify and optimise sales and customer service's tasks
In addition to removing all the flaws that we just previously mentioned, Drag offers additional features and functionalities like  CRM, Help Desk and many others, all from within Gmail interface. Plus no more switching between platforms to do basic tasks like managing and delegating tasks, thanks to the Kanban View.
Kanban View will display all tasks as cards. This is simply the easiest way to have a clear picture of the situation. That's the best way to meet your team's goals. Drag offers a vast array of innovative features that will make your work a lot easier, learn more about our other fantastic products, here.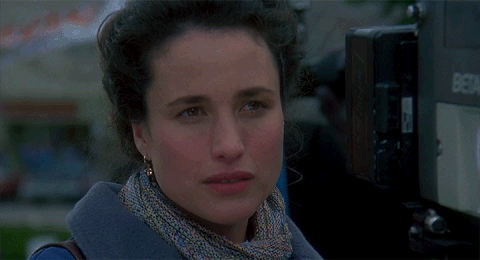 Summary
Google Groups it's not a team productivity enhancer.  However,  thousands of companies use it every day. Meaning there's no reason to stop using it, find the right ally to help you with your company's processes. Shared inboxes should be intuitive and straightforward, tools to help you enhance your team's productivity.