A CRM tool hidden inside Gmail, sounds fantastic, right? Well, what would you say if I tell you that you don't need fancy and expensive software to enhance the business relationship you have with your clients. All you need is to know your way around Gmail. Taking advantage of all the tools Gmail has available will help you create not just a good CRM tool, but many other business tools that will definitely help your company to grow. 
Why you should not leave Gmail to manage CRM
We all know that a large part of having a successful business is about having top-notch relationships with both existing clients and potential ones. User experience and customer satisfaction are vital to successfully build loyalty among your users and visitors. Happy customers will recommend your brand and make it more trustworthy. 
A good CRM tool is perfect to measure how good you interact with your customers. Not only that, it will also help you to step forward to be ahead of your competitors. Oddly enough, while many companies are aware of the huge power a CRM (Customer Relationship Management) tool has, other companies totally overlook this aspect. Don't be that company.
You need to have a clear understanding of the importance of a good CRM tool for your business, regardless of the size of your company. You also need to be aware of the actual benefits you get with a CRM in Gmail, but first, you must identify the CRM that's behind Gmail. Identifying those aspects will make it easier for you to use Gmail as a CRM tool.
In the end of day, what communication tool do you and your customers expect to use to make business? That's right, email. So, tell me, if you will check your emails multiple times a day to nurture a relationship with someone, why do you need to move back and forth between this and another external tool? That's why we are writing about keeping it simple, all inside the same tool. 
How can I turn my Gmail inbox into a CRM tool?
First, you need to understand two key aspects of Gmail that makes it a reliable CRM tool. Those aspects are your contacts and email groups. Think of your contact list as the best customer database you can have. It contains all the information of anyone you've ever had any type of interaction. 
You have the chance to update the information anytime you want and there's a lot of information you can store about your contacts besides their email addresses. Plus, your email allows you to use info from other sources to make your contact database more complete. The best part is that you don't have to deal with some strange interface, because it's Gmail and you already know that one, don't you?
Another vital aspect of Gmail as a CRM tool is Groups. The Groups feature lets you organize your contacts and divide them into categories, like Prospects, Existing Customers, Providers. This becomes especially useful when you need to sort through your contacts for quick search, heck, you can even throw email campaigns for certain groups using Gmail. If you're just looking for an innovative way to organize your email, click here.
How can I make the best of Gmail as a CRM tool
If you want to optimize your Gmail CRM tool, it's time to use Drag. Our Google Chrome extension gives you a more organized perspective of your inbox. Your emails become cards and you can add labels to those cards. 
By doing this you'll have a dedicated place for every single task. In addition to this, you can also add due dates, progression bars, descriptions, notes. You can include every aspect you want in order to customize your pipeline and keep track of your customer's status.
Summarizing
Any company with enough skills to centralize a good portion of their task and processes in one place will be ahead of its competitors. Happy customers and good user experience are no longer side processes, they're vital if you want your company to sell more, to be more profitable than the rest.
Some companies rely on so many software and programs, overcomplicating something that should run smoothly, like using your Gmail interface as a solid business tool. All you're need to do is add a Google Chrome extension.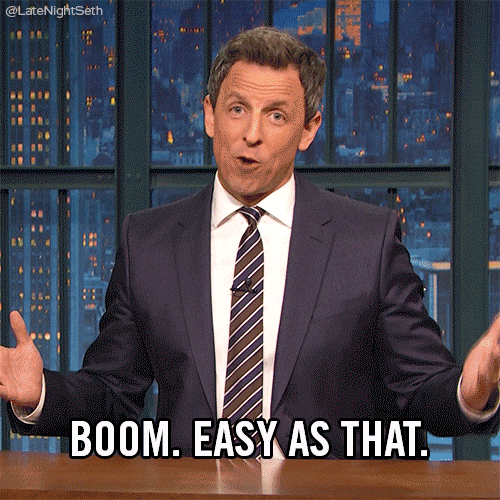 What next? Try Drag now: