These days, if you really want to stand out and take a step forward and be ahead of your competitor, you need to have an excellent relationship with your client. It seems obvious, but many companies, unfortunately, don't pay attention to it and end up losing customers.
So, in order to be the best one in the market, you need to have empathy, be sensible and smart enough to really understand what your customers need. You'll achieve a high level of satisfaction from your customers if you quickly understand it. 
A powerful marketing weapon, CRM software are there to save your time and create the best experience for your customers. You can find them as dedicated software or even email extensions. Both are equally efficient, it depends on which resources you have and the features you truly need. 
Do you know that 22% of marketers still don't know what a CRM is, and 40% still use spreadsheets and email programs to store customer data? If you're one of them, we will try to convince you to join the other side!
Your team may be surprised about how CRM can improve their workflow and make things faster and better for everyone. Keep reading if you want to understand more about the benefits of a CRM software.
Why use a CRM system?
In order to make customers know and use your service, you need to nurture a good relationship with them. This relationship, if positive, brings a sense of security and makes your customers more likely to be loyal to your brand.
CRM means customer relationship management, and it is nothing but software, tool or even a spreadsheet where all the information provided by your customers will be gathered to facilitate your relationship with them. This is essential if you want to offer the best and personalized service in the market.
CRM software will help you to:
Know your customers' habits and its purchase records;
Understand and control the sales funnel;
Optimize follow-up;
Automate all processes, creating workflows;
Improve collaboration in teams;
Improve performance for the company.
And so much more! Want to see more? Keep on scrolling!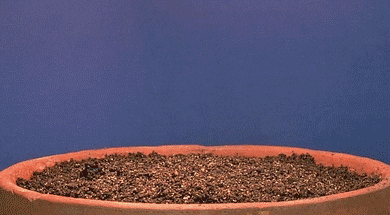 CRM software for small businesses
Usually, CRM are dedicated software that integrates with your email — and other marketing tools — to understand how your sales funnel system is working for each client. They are great allies for small businesses that are struggling on customer relationship and on creating smart strategies.
However, they can be far from easy to use. One of the biggest complaints CRM software users have is how difficult it can become to master a complex CRM tool. Some of them have several information and features that — especially if you have a small business — you won't need it all.
Another point that heavily weighs when making a decision is pricing. You see, there are free, cheap and expensive CRM options available. Some companies aren't willing to spend huge amount of money and resources for that. The best path to follow is to search for solutions that integrate the most needed functionalities at a low cost.
This is why more and more smaller entrepreneurs are beginning to look at other options. Affordable options. CRMs don't need to be hard. It can be easy and it should be a way of creating real opportunities for both companies and customers.
A simpler approach, for example, is using email extensions CRM, which can be affordable and powerful. We will discuss more about it below.

How does it improve my work?
Investing in a CRM software will bring you great results. You have nothing to lose.
Way beyond organizing personal information, CRMs are responsible for collecting crucial information and cross purchase data that are important to the knowledge of a company. Will my clients gonna buy my product? Did they opened the email I send yesterday? Has someone from my team contacted them? These are questions that you can easily answer when using a CRM. We guarantee you: this is real data integration as you never have seen. 
By collecting data, CRMs will help you and be by your side when you're developing a new strategy for your company. You can easily manage, track key metrics and visualize it in reports, charts and tables. It will help your company to take more assertive and data-driven decisions. Don't forget: data and its reports are one of the most precious assets some businesses have. Keep them organized because your sales team will need it.
Your team will also gain time and be more productive. Because they are designed to centralize information, CRMs are very intuitive, easy to use and dynamic. There is no need to spend valuable resources: it is, indeed, a great option for your company. Its centralization, though, turns in a better workflow and faster communication. 
Some CRM options also offer Kanban view boards, labeling system, progress bar and other features that work seamlessly together and make team collaboration real and meaningful.
Conclusion
Some CRM options are very complex and expensive, but they definitely will do their job. Others are cheaper, with fewer features available and will also bring great results. It is your role to understand what you really need and check if you can find a simpler, but yet efficient, CRM.
Dedicated software will occupy part of your working hours and we are sure you don't want to spend valuable resources in something that is not supposed to be complicated. On the other hand, email extensions CRM are a great option, because you are familiarised with its interface, it works inside your email inbox, you can share tasks with your team, among other features. 
If you have any questions about CRM or suggestions about other platforms, please comment below, we'll be happy to hear from you! 
---
Learn more about the benefits in Shared inboxes. Download Drag's "The Ultimate Guide to Transform your Business with Shared Inboxes". We did it to create awareness in companies in what concerns increasing productivity by using online tools. Click on the button below:
Learn how to Transform your Business with Shared Inboxes by downloading our Ebook!
About Drag
Drag is a shared inbox, inside Gmail, for teams to manage emails, tasks, helpdesk and more from one single place. Try Drag for free.