So Zendesk stopped making updates to inbox since January and will close its inbox service altogether by July 8th, 2019. By discontinuing the service, they're forcing customers to find a quick solution to manage emails. Customers can opt to migrate data and use their support tool or find other solutions that are way friendlier. Here's our take on available alternatives.
Why is Zendesk closing its inbox service?
Apparently, it's a strategy to prompt their users into using their support tool called Zendesk Support tool. The drastic decision that will impact companies who have been using their inbox for the last five years comes after finding out that teams were not only using their inbox but also other software tools with the same purpose but with a different approach.
After taking a look at Zendesk inbox alternative, we have to say that it's simply not enough. You can have a lot of the same inbox functionalities, but it will never be the same. In addition to this, the migrating process is highly overwhelming – does anyone remember the Google Collaborative nightmare? –  moreover, it comes with a considerably steep learning curve.
Email management is a solution to make things easier for work teams, so where's the fun in making work teams migrate to a highly unfriendly interface with a zillion tutorials and implementations? The transition among email services should be easier for users due to the dynamic of their daily activities. It's not practical; hence, it will undoubtedly affect productivity, and nobody wants that.
Zendesk users and work teams should be able to have a much friendlier alternative to manage their emails. They should not be focusing on learning how to work with new tools or anything that drives their attention from meeting company goals. In layman´s terms, what Zendesk users need is a tool that´s capable of making the perfect transition, almost unnoticeable.

How can teams reduce the impact of switching email management tools?
Drag allows users to experience the simplest way to make the change, using their well-known Gmail inboxes instead of a completely unfamiliar interface stressing everyone out. Using your own Gmail interface will be like there was never a change in the first place. Continue giving your @support email address excellent management and improve any areas of opportunity you find to enhance your productivity.
Now, since everything happens from the same Gmail interface the team already knows, Dragapp it´s incredibly easy to navigate. One of the main issues from using Zendesk support tool is that since it was intended to condense several features in one interface, it may seem cluttered. Imagine an entire team trying to get used to a  whole new set of functionalities in addition to the basic ones, in a not-so-friendly interface. It sounds very frustrating.
This means that setting up Dragapp only takes minutes, and there´s no room for instruction manuals or complex guidelines. A simple Google Chrome extension will get the whole team started in no time.
What else can teams find with Drag?
Enhances Team Work:

Drag allows users to add notes in an email to make the workflow smoother. You don´t have to send an email for everything, with Dragapp notes in email, teams can solve problems, ask questions and give ideas in real time. A new level of work dynamic, efficient and friendly.

Delegation of an email was never as easy:

Using your regular Gmail interface delegate emails to the rest of the team seamlessly, with everyone on the same page.

Get A Better Perspective Of Your Email:

It´s called

Kanban in email,

and it´s the best way to boost your inbox. Visualize emails in a whole new level, your tasks at hand will be separated into cards and then into lists. An excellent productivity enhancer full with colors that the entire team will adore.

Helpdesk Features:

In addition to being the ultimate email management solution, Drag allows users to turn their inboxes into a help desk. If you want to keep track of customer interactions you can forget about ticketing. Ticketing is in fact one of Zendesk´s support features. Clients usually have to create a ticket to get help, well Drag saves you and your customers from that hassle by keeping track of customer support conversations right from Gmail

Marketing:

Yes, you can turn your Gmail into an excellent marketing tool. Without any extra software or tools, you can see all of your team´s marketing boards plus you can add emails and assign them right from Gmail, it doesn´t get easier than that. Keep track of how well your marketing numbers are with a click, making teamwork a lot more effective.

CRM Solution:

Close sales on the spot and forget about all the CCing you and your team used to do. Let your sales team focus on what they do best: selling, and let us organize everything for you.

Learn more about Drag´s CRM solution here.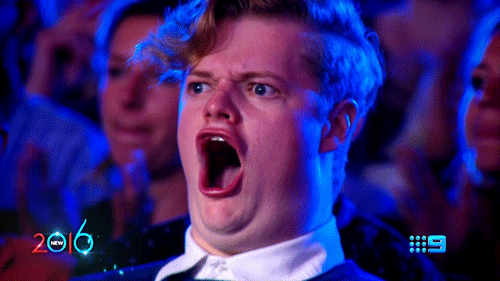 Finally a freebie from Drag:
Starting now, we're aiming to share what our plans are, how we're doing and what lessons we're learning along the way.
You'll get:
Just like this article, you'll get real-time updates on what's happening, what's working and how it feels in a startup.

Quick videos explaining quick wins and how to grow your business

Live

Instagram updates

. Real-time stories of what's happening
What now?
This is our attempt at sharing everything. It's as simple as that You don't have to be a customer to follow us.