Zendesk has proven itself one of the most useful Helpdesk platforms on the market. Proof of this is simply its reputation in the sector and stunning $500 mil turnover. Being able to provide a great customer support used not to be easy before Zendesk. Today, the multimillionaire company proved helpdesk systems are not just a competitive differential, but a requirement for businesses.
When looking for Helpdesk solutions, Zendesk is the biggest but not the only one. Many companies, offer a different value proposition that might have a better fit with your company, especially if you are in a small team. So, how can something out-stand a solution like it?
Well, we believe there are some aspects that can work even better:
Embedding Helpdesk in places you are familiar with
Imagine a Helpdesk card. What does it look like? For us, it looks like an email converted into a software. After the customer support team finds a solution for this card, it is turned into an email. So, the current process is: Receive an email > Transform it into a Helpdesk card > Find a solution > Send a response back as an email.
The question is: do companies need to transform an email into a card in another software, then turn back to email to provide customer support? Some companies definitely do. Companies with a customer service team of hundreds, receiving thousands of requests every single day, need something to organize this mess.
But small, simple and lean companies probably not. Their level of complexity does not require such a heavy solution for simple enquiries. For many companies, the cycle email – ticket – email doesn't make any sense.
When you think about it, it becomes easier to understand that if you integrate and manage every step on the same tool, work will become more productive.
Then, what if you try an intuitive Zendesk alternative that powers up your email with a team inbox feature? With team inboxes and the right features, your team will be able to collaborate in real time, in the same space: their Gmail.
Centralizing communication tools
Although Zendesk provides an incredible experience on its platform, you probably still use email for business communication. 
So if you need to switch from support and personal messages, you, as a user, will probably have to switch applications, from an email client to a Helpdesk software, several times a day.
It might not seem very important in the beginning, but during your work day — and work-life —, switching makes productivity decrease enormously, and takes lots of precious time.
A more intuitive Zendesk alternative should integrate everything in one single place, making the whole experience more immersive and excellent.
Focusing on what matters (the most)
Let's be honest. Most common Helpdesk software follow the same patterns. They all start from the same place all suffer from similar product creep. Usually, what you can expect from Helpdesk software are the following value propositions:
• Automation of the process, making it easy to reply to customers;
• Delegation and management of tasks, from end to end, in real time;
• The visual look of the whole process and segmentation of tickets per stage;
• Shared view and collaboration for teams;
• Easy access to key user information such as Company name or telephone number;
• KPIs tracking, such as time to response or service rating.
If you can add these features in your Inbox, why not transforming your Inbox into a Helpdesk? Of course, this kind of Zendesk alternative is usually simpler and lighter than a standalone Helpdesk application, but what features would be fundamentally a deal-breaker for you and your Company? Sometimes, less is more. 
The most intuitive Zendesk alternative
A more immersive and intuitive Zendesk alternative doesn't need a more complex system. It's exactly the opposite. When you understand the whole thing, it's easier to make things simpler.
At Drag, we believe that good experiences are the ones that add more value for users and makes their effort decrease at the same time.
And software with multiple integrated functions — that makes sense between one another — has great value. We truly do not know all the functions people can achieve with our product, which is why we want everyone to try it out and make the most of it.
The Helpdesk feature on Drag is very simple, to start it out, your emails become cards, so you can drag and drop as your support progresses.
You can add labels to your cards, so every task belongs somewhere. Here are some other features you can add to your cards:
Delegation of tickets;
Customer info, such as phone number and company;
Progress bar;
Due dates;
Checklists;
Internal notes.
All of it. Right into your Gmail team inbox.
Conclusion
Bigger software is not always the best. You need to understand what are your company needs and only then look up for solutions.
Then, look for an intuitive Zendesk alternative. Maybe you will find out that, in fact, Zendesk is the right solution for you. Maybe it's not. The thing is that Zendesk is not the only Helpdesk solution in the World. And it's probably not the best universal solution for any company in the World.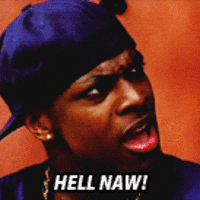 Your email won't be able to do everything Zendesk does, but it surely will make work faster and much simpler. By prioritizing simple processes, you can do much more for your customers, team, and company.
Then, choose your tool based on your specific context and priorities.
Lastly, check Drag out to see if a Shared Inbox, in Gmail, in a Kanban format fits your needs. Maybe it does 🙂
Learn how to Transform your Business with Shared Inboxes by downloading our Ebook!
What you'll learn inside Drag
Starting now, we're aiming to share what our plans are, how we're doing and what lessons we're learning along the way.
You'll get:

Just like this article, you'll get real-time updates on what's happening, what's working and how it feels in a startup.
Quick videos explaining quick wins and how to grow your business
Live Instagram updates. Real-time stories of what's happening
What now?
This is our attempt at sharing everything. It's as simple as that You don't have to be a customer to follow us.