Team Inbox is becoming quite popular among businesses. Mostly because it is changing email as we know it – in other words, that same un-collaborative place.
Email was firstly designed to be used as a direct channel, very similar to physical mail. However, as companies have been urging for more collaboration on their business activities, the concept of "Team Inbox" has emerged and rapidly spread across thousands of organizations.
Now it's your turn to do the same, which is why we prepared 5 simple steps to turn Gmail into the perfect Shared Inbox for your team — transforming it into a productivity machine.
Step 1 – Understanding Team Inboxes
Until recently, team inboxes were unknown. Employees used to rely on a single email address, cc'ing in teams, or using big external software to solve communication problems. But, did it really solve the problem? 
Some companies, especially big enterprises, in fact, need external, comprehensive tools with enough infrastructure to manage their robust and heavy operations. On the other hand, small teams most times don't need anything else besides email – yes, email – to solve their business problems.
Still any business activity people deal with – whether it be a deal close, meeting arrangement, fundraising or anything else, starts and finishes as emails. For small teams in the G Suite space, the power of a well-designed Gmail Team Inbox in Gmail should be enough to organize the mess in their lives and make them be more productive, right from inside their inbox. 
That's why Shared Inboxes exist. They were made for teams that want to simplify their lives instead of adding complexity. We are launching Drag Team (Shared Trello-like boards in Gmail) so people can work with their teams to organize, comment and reply to emails, together, without the burden of learning an all-new tool from scratch.
Step 2 – Finding the Best Gmail Team Inbox tools
Well, we can skip this step because you have already found it.
BUT…
…if you want to make research anyways, you can learn here about the best Shared Inbox software.
Step 3 – Downloading Drag Team Inbox
Now comes the easy part. Just click here to download it.
Drag instantly turns Gmail into a Team Inbox. And it doesn't stop here. It also turns Gmail into a Kanban board, the best way to organize Gmail. 
Now you can start collaborating in your brand new Gmail team inbox with your team. To get things done, your inbox gets many other functionalities, such as:
Drag'n'drop;
Add tasks to your shared mailbox;
Due dates;
Notes;
Checklists;
Multiple boards;
All of the above shared with your team.
All of it. Right into your Gmail.
Step 4 – Creating Team Boards
Once you're logged in and have Drag activated, all you have to do is follow these steps:
Click on the red, Create Board button on the bottom right
Select the type of board do you want. Boards can be Empty (so you can drag emails or create tasks into there as you want) OR Shared Inbox (real-time boards to receive emails from shared emails such as sales@ or support@).
Type a name for your new board;
Click on Add.
And you're done! As simple as that.
Step 5 – Inviting teammates
This step is as simple as the last one. All you need to do is:
Inside the board you want to share, click on the Share button on the top right;
Type the email addresses of your team members;
Hit Add button;
And that's it! Your invitees will receive an email with your invitation, and they'll be able to access this board.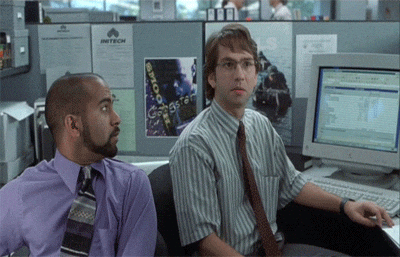 Want to learn more about how to transform your business with shared inboxes?
Although it might seem hard on the first place to transform your team's productivity, it is much simpler than you expect, and the outcomes are many.
In order to make it simpler for you to understand the entire process, here's a free e-book you can download and share with your peers. The more everyone knows about it, the more prepared they will be.
Conclusion
Setting up and using a Gmail Team Inbox is easier than you expected, right? The whole idea behind it is to make your experience with it as smooth as possible. At the same time, boosting your team's productivity has to be the big idea behind it all.
It doesn't matter if you'll use it just like an email, or turn it into CRM, Help Desk or Projects, shared inboxes have the capability to increase productivity and boost your teams work.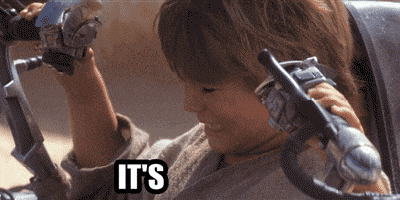 What now?
Drag is The Everything Inbox for Teams – one single place to support customers, manage tasks and close deals, from the place teams love – Gmail. We are Techstars-backed Company, trusted by 30,000 users around the World.
Try Drag for Free