Choosing an email management software can be a tricky activity when you realize there are plenty of options in the market. To make it easier to know which solution will benefit you the most, you have got to look into your company and your peers' habits.
In general, an average person spends almost three hours every single day just to reply to emails. This time is so precious and could be used for many other — and more profitable — activities.
Independently of what you need your email for, there is specific software that solves all the issues you have. So let's check some of the uses people have for their emails:
Email Management for CRM
Keeping a good relationship with your customers is essential if you aim to keep them loyal to your company. But, if you run a business, you have probably realized that you need a way to organize your information for every client. 
If you work on a sales team, for instance, many people have together looked forward to the same target. Sometimes it might be an issue in your email.
So, instead, many companies have adopted specific CRM (Customer Relationship Management) software. A good idea? Definitely. But on the other hand, employees lose productivity by switching tools and software all day.
Besides that, more software = more support needed. Your company will have to learn about different tools, features, and although it might be simple for some to master it, for others it is simply a nightmare.
Here are some examples of features you might need a tool to have:
Automation of the process, creating workflows;
Manage tasks, from end to end;
Creating a visual look of the whole process;
Improve collaboration in teams;
Improve performance for the company.
Many software already centralize CRM work in email, making it much simpler to keep the information regarding your relationship with clients in a simple and organized place.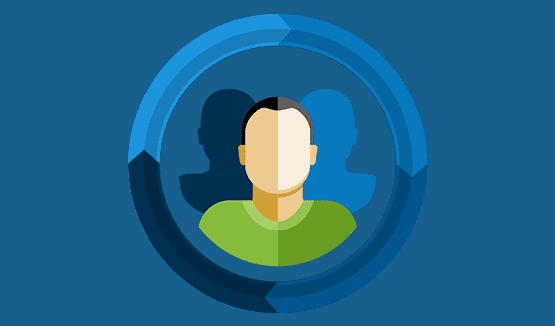 Email Management for Helpdesk
Most companies need Help Desk software to manage their support for clients. Just making sure that their issues and questions are properly solved can make a huge difference in your profit.
Furthermore, keeping a good relationship with your customers is essential if you aim to keep them loyal to your company. If this is your case, you have probably realized that you need a way to organize information for each client, so you can track, target and solve their issues efficiently. 
Help Desk software companies are very handy. But we don't think they solve the problem as efficiently as they could. Basically because dedicated software, as good as they are, always adds more things for you to think about, more tabs on your browsers and more passwords to remember. There is the possibility to make it all from places you already use, such as email.

Projects and Tasks
Working with projects and tasks is great. It's always very good to see how much people have accomplished by using project management tools in their businesses.
Just to give some context, project management is a very old skill humans have. From early in civilization, it was used back in the construction of the Pyramids of Egypt and the Great Wall of China. Just with these 2 examples, it's quite easy to perceive how we can get too big achievements if we manage our projects well.
However, nowadays managing a project and its tasks with a team is not always easy. Because of today's noisy communication and a great number of distractions, some teams require special attention. And if you lose track of something, it might end up very messy.
To solve any major possible issue with communication with project teams, a whole lot of places found dedicated software to be the solution to their businesses.
However, another way to organize tasks is by using them right from your email. This method keeps emails and tasks together. It has the potential to increase your productivity by decreasing the amount of time you spend in your inbox.
Shared Inbox: an email management software solution
Shared inboxes are extremely useful for teams, but many still don't even know about the possibility of it. It happens mainly because people have quite accepted email as it is, and don't think about it as an evolving technology.
The thing is email has been the most used business communication tool for the past couple of decades. It's been available almost since the beginning of the internet. Also, it's probably one of the first things you set up when you start browsing. 
However, email has been designed to be used individually. There are only personal accounts that cannot be shared. Unless you make use of FWD, CC's, BCC's and other confusing features traditional email tools offer. 
But think about it, if you are on a team, wouldn't it be amazing to share your mailbox? Also, work collaboratively without having to use the same email address? Fortunately, it is already possible, if you leverage the right technology. Shared inboxes.
Some software can even join all specifications above with email, keeping it organized and well managed, and it's quite easy to do so.
Drag: the best email management software solution of all
Drag is a shared inbox inside Gmail. That's why it is a solution of email management software for those who love to use the Google's email service.
Besides being a shared inbox, it can also be a Help Desk, a Task Manager and a CRM, which can make you stop using lots of different tools. Navigating between tools isn't recommended, because you lose time. The financial aspect is also important. Why paying for more than two tools, if you can pay just one that offers the same features?
To better manage emails, it's preferable to have a good view of them. A simple list of emails is not enough to organize them. Drag has two options of view: Kanban or list. The Kanban view is perfect to see exactly what is happening. United with the ability of dragging and dropping cards between columns, your work can become more fluid.

Besides that, you can turn your emails into tasks, which can be really useful for when you need to perform an action that came within a certain email. And to improve your experience with these tasks you have the option to set due dates, put labels and insert notes, everything you need to keep them organized.
Conclusion
An email management software should bring your team a simple and easy to use solution, not a burden, so look for the tools you truly believe and also those that provide an awesome experience for all your team.
Less is more when you need to invest resources regarding a new tool, so keep in mind how much time, people and money you have got for this.
And don't forget: the more features you have available the better. Choose the option that will be perfect to your workflow and will help you a lot to keep everything in place.
What now?
Drag is The Everything Inbox for Teams – one single place to support customers, manage tasks and close deals, from the place teams love – Gmail. We are Techstars-backed Company, trusted by 30,000 users around the World.
Try Drag for Free