As productivity tools, emails are quite useful. They have been around for a while, are simple and almost everybody knows how to use them.
However, until now, emails have just been used individually. They're usually exchanged from personal accounts to personal accounts that cannot be shared — only if your team share the same email address or use cc, bcc, fwd or other confusing functionality.
If you are on a team, wouldn't it be amazing to share your mailbox and work collaboratively without having to use the same email address? Fortunately, it is already possible, if you leverage the right technology.
Here is why you should start sharing your mailbox today.
Nowadays, people share and collaborate in real-time. Think about examples such a Dropbox or Google Drive, with real-time sharing and collaboration on any document on the cloud. Or even tools such as Skype or Slack, revolutionizing business communication with instant messages.
Why the hell until now, emails could not be real-time too??
Fortunately, as well as many other business communication tools, email has evolved and has become real-time too. The term Shared Mailbox has emerged as an important next era of email communication.
Let's take a look at some reasons why you should switch to shared mailboxes:
Centralize Work
With many tools available, some teams work across several platforms daily: task management platform, CRM platform, helpdesk platform and so on (does it ring a bell?). By moving through them, sometimes information gets lost and team members lose themselves in the middle of it all.
The worst of all is that many of the To Dos start and finish as emails, but they need to be imported to an external tool simply because email is not suppose to be collaborative 🙁
To organize everything in a simpler way, email can work as a digital hub, centralizing work in a single platform that covers it all.
Delegation becomes truly efficient
Although you can assign messages to team members in traditional email accounts, by sharing a mailbox, your team gains speed and transparency in the process. Everyone knows what other team members are working on, which means real collaboration and productivity. As a consequence, team members improve their responsiveness.
Also, when you're able to assign some email to be solved by a specific person, work flows more easily, and you save time for the team as no one has to check all messages because they have the ones specifically for them.
However, be careful. If there's not a person in your team to manage the workflow, members of shared mailboxes should have a look sometimes at unanswered emails. One big issue teams face is miscommunication in their shared mailboxes when not everybody is on the same page.
Faster team means happier clients
… and a happier team 🙂
By aligning your team to a productive routine and delivering the best and fast service, shared mailboxes can ultimately help you get happier clients. After all, this is what we want, right? 86% of customers are willing to pay a quarter more to companies that provide an excellent experience.
Companies without shared mailboxes might see their clients going into a ping-pong of emails, this takes time and stresses clients. With shared mailboxes, everyone is on the same page, making it look and feel better for clients.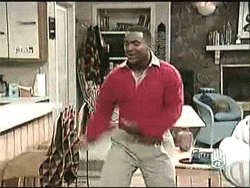 Conclusion
Teams that work together make it easy to track conversations and also divide work properly. Also, teams work better when the work environment is more organized and allow themselves to be more peaceful about your work.
Shared mailboxes work very well, and there are many proofs to that.
Honestly, it's worth it.
You wouldn't be looking for a solution if everything was fine in your company. Solutions require changes, and work has to be done in order to achieve these changes. The more you're active about this, the moRE your company will make from this change. so don't be afraid to challenge yourself and then feel the difference in productivity after your team collaborates more in a platform as simple and crucial as email.