When your companies' main email inbox is clogged and you don't have time or even patience to answer or forward every email, it is time for you to consider on using a collaborative inbox. 
A collaborative inbox is a tool where you will share the inbox with your team. This way, everyone will be on the same page and you can assign every task (or email) to its rightful owner.
There are several collaborative inbox software available, but we will be especially talking about Google collaborative inbox. Although Google is amazing, this feature, in particular, is not what they all talk about. It can and it should be more collaborative. 
So, let's find out what are the reasons why you should not turn your team into Google collaborative inbox's users. 
Why people still use it?
We honestly don't know the answer!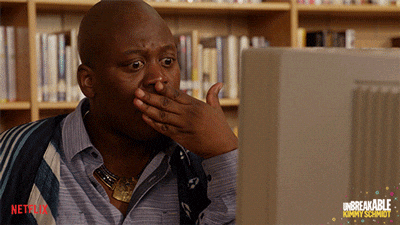 Jokes aside, people probably still use it because Google is a tech giant and Gmail has more than 1 billion monthly active users around the world.
Although Google collaborative inbox is a device from Google, it looks nothing like Gmail. Seriously, the interface is very different and it takes time to learn on how to use it. It's like using a new platform. This is something awkward because Gmail is so intuitive and easy to use, but for some reason, Google collaborative inbox isn't. 
The lack of similarity between these Google platforms is something they should work on and it's probably the reason why people don't get used to it. I mean, when you have the option to use software or extensions that integrate with Gmail, why do you even think on investing on a new platform where you'll have to bounce from one to another all the time? 
Luckily for Google, Gmail users usually are very happy with this email platform and tend to use or trust in other Google platforms (such as Drive, Agenda, Collaboration inbox, Youtube) and this legacy that Google built is responsible for their success. So, yes, we can say that people use Google collaboration inbox because of its name and the "feeling" that it must seem as intuitive as Gmail. Which, for the record, is not. 
What some people think it's the answer
Rather than using Google collaborative inbox, some people choose to manage their tasks and projects in apps such as Trello and Asana, as these apps allow you to delegate tasks, track your team development, and view the demands in a broader way.
Yes, these apps may be good in some cases, but because you have to open another platform (they are not extensions inside Gmail), you will feel that this is nothing practical. Also, what you need to take into consideration is that these apps, while great for managing projects are not good for managing projects within emails.
This is very important because you need a platform that can really manage your emails. A platform where you can turn your emails into tasks to do, understand which people on your team are in need of training for customer support, how long people are taking to respond to an email , in which stage of service the email is, and so on.
If you really want to provide a great experience for your team without having to invest a huge amount of money and time, you should consider getting a Gmail-integrated collaborative inbox option. And may I give you the great news? Drag App solves all your collaborative inbox issues!
The ultimate solution
For only $3/solo/month or $49/unlimited/month (yearly plan), you can have your own Trello inside your Gmail inbox. It is quite a deal because Drag doesn't add new logins, so if you're familiarized with Gmail interface, it will be easy-peasy.
In order to have a personalized collaborative inbox on your email, all you need to do to activate Drag by downloading it here and click on the Drag's switch that will appear on your inbox.
It allows to create a board with Kanban layout, which is great for visualization and micro management. The way it works is by dragging and dropping cards into the lists/stages they belong. And in this type of board, you can: 
Add labels to identify the issue or project you're working on – every task belong somewhere;
Assign a card to someone, making delegation easier;
Set a due date to every task;
Create a checklist;
Manage your team and checking their performance through a progress bar.
So, if you're looking for an intuitive, easy to learn, dynamic and visual platform, Drag is the right one for you. Besides this feature, we also work as a CRM platform and Helpdesk, all of it centralized in the same workspace. Everything work seamlessly together so you can have a clear understanding of the process for a low monthly cost.
Imagine how great it is for your team to manage emails such as support@yourcompany or sales@yourcompany all in one place? We truly believe Drag has the potential to promote a unique collaboration inbox experience. When shared, everything works better. Try Drag now! 
Conclusion
Google collaborative inbox is an option for those who don't need smart features when dealing with shared inboxes. There are plenty of affordable and better options in the market. Whether is a complex software or just a Gmail extension, they all do the job way better than Google collaborative inbox. 
If you're looking for faster, simpler and efficient ways of sharing inboxes with your team, Drag App is the right answer. After installing it, you'll see that it immediately affects positively in your productivity, communication, time management and a better overview of what's happening in all of your email inboxes. 
Boost your email performance with systems that were designed for it. Don't think twice. We take usability and adaptation really serious here. 
We truly believe that current collaborative inboxes, especially Google collaborative inbox, don't solve the issue as well as it can be solved, so we're introducing Drag as a disruptive tool, working in a centralized workspace with shared inboxes, CRM and Helpdesk. If you have any questions or comments, feel free to share with us!
---
Learn more about the benefits in Shared inboxes. Download Drag's "The Ultimate Guide to Transform your Business with Shared Inboxes". We did it to create awareness in companies in what concerns increasing productivity by using online tools. Click on the button below:
Learn how to Transform your Business with Shared Inboxes by downloading our Ebook!
About Drag
Drag is a shared inbox, inside Gmail, for teams to manage emails, tasks, helpdesk and more from one single place. Try Drag for free.