Email management is an important task for teams. Basically, because everybody needs its inbox organized in order to produce work more properly.
And it isn't an easy task, especially when you receive lots of emails. Which is why lots of people tend to use software to help them with that.
While many users opt for a dedicated software to help with email management, others still need to keep with their Gmail inbox — it is simpler, can be opened anywhere and doesn't require much space —, which is why email management Chrome extensions are becoming very popular these days.
In order to make the most of your email, here are some tips in extensions we have gathered for you. So let's see them!
Drag
Our software doesn't add any new logins/websites for your team. It works straight from your Gmail Inbox. All you need to do is download it here and activating it into your inbox by clicking the Drag's switch. And that's it, you're ready!
At Drag, we want to provide the best service possible, so we're gathering the best of many worlds:
Shared inboxes
Kanban in email
Tasks
Checklists
CRM
Helpdesk
Centralize work in one single place, no there is more need to access tens of different platforms every day just to get your team to communicate efficiently.
By doing so, we allow your team to learn faster and have fewer questions about what's new. We also centralize work, because we have Helpdesk/CRM functionalities and shared boards inside your email. Basically, we change everything, but we keep it visually the same.
The Kanban view is also incredibly helpful. By making all emails pop up visually, you can instantly understand in which stage everything is, and so you can spend less time on your email.
The fact that Drag works inside Gmail decrease drastically the time to be invested to learn about a new tool. It also centralizes work, by allowing Helpdesk to be managed within the same space as emails and To Dos. 
Drag starts and stays for free, but if you want to unlock its full power, prices start at $3/month/user. We believe that simple solutions make everything better for both sides because they decrease the amount of new information you need to learn something new.
Here are some other features you can add to your cards in a Kanban board:
Delegation of tickets; 
Customer info, such as phone number and company;
Progress bar;
Due dates;
Checklists; 
Internal notes.
All of it. Right into your Gmail team inbox.
How it works
Helpdesk feature on Drag is very simple, your emails become cards, so you can drag and drop as your support progresses.
You can add labels to your cards, so every task belongs somewhere. Here are some other features you can add to your cards:
Responsible person on the team;
Descriptions;
Status;
Due date;
Checklists;
Notes;
Progress bar.
These features work seamlessly together so you can have a clear understanding of the process. The Kanban view is also very handy, so you can focus on the list that makes more sense to you, minimizing distractions.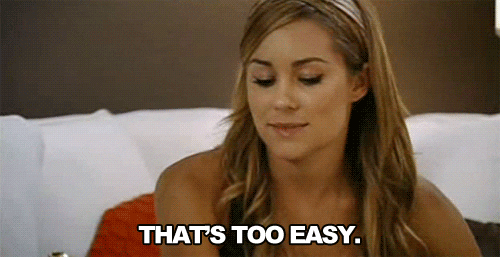 ReplyUp
By being able to assign messages to people, the software saves you much time. Beyond that, depending on how your team works, shared inboxes can automatize answers, organize follow-ups and keep track on leads.
Follow-ups with ReplyUp work very seamlessly. Here are some possibilities it allows:
Email scheduling: so you can select a date and time for your email to be sent, while you write it upfront.
Tracking emails: so you know when a recipient has opened your message and clicked buttons inside as well.
Automating Follow-ups: you can personalize and send multiple follow-ups.
By automatizing these flows in your email inbox, you're improving your email management, so you can focus in other tasks that demand more of you while everything else is being taken care of.
Grammarly

Although many take it for granted, checking your grammar and spelling can be quite a time consuming if you send a lot of emails, which is why having a tool to help you with that makes you save a whole lot of time.
Grammar.ly became known because of these features. It polishes your work and helps you improve your writing as well. Amongst other functionalities, they provide:
Advanced punctuation checking: so it helps you when using commas, periods and other punctuation marks.

 

Integrated with Microsoft Office: so it starts in your Gmail, but you can make it work in other software as well.
It learns with you: depending on who you're talking to, it will indicate a different kind of writing.
Conclusion
Email management is an incredible skill to have when working in an office. Nowadays people spend in average almost 3 hours every single day in their inboxes. So managing it properly in order to save time makes lots of difference.
So think about what actions you do every day that can be automatized. Also, think about how you and your team deal with emails together, and how this behavior could be improved. Once you realize other improvable aspects, your company will only gain from that. So don't take things for granted and take one step at a time until you become a productivity master.
Finally, I'd like to thank you deeply for reading this and the other articles published by Drag in 2018. I hope you have enjoyed them as much as I enjoyed writing them. See you next year!
---
Learn more about the benefits of Shared inboxes. Download Drag's "The Ultimate Guide to Transform your Business with Shared Inboxes". We did it to create awareness in companies in what concerns increasing productivity by using online tools. Click on the button below:
Learn how to Transform your Business with Shared Inboxes by downloading our Ebook!
About Drag
Drag is a shared inbox, inside Gmail, for teams to manage emails, tasks, helpdesk and more from one single place. Try Drag for free.