Customer service performance is something your team must pay attention to. When it comes to improving your product or service, tracking every step makes everything easier in the long-term.
Dealing with angry customers is a big challenge. When people are unsatisfied they can get pretty unpredictable. Some can scream at you, try to get to you personally or just be unhelpful.
As a Helpdesk professional, it's crucial that you're prepared to this any of situation. Although your company exists in order to provide the best experience possible, sometimes small issues can impact clients' lives in so many different ways. This is why customer support is so important. We all want clients to use our product/service in the best way possible.
And after providing awesome experiences, we need to track them all down, so we start perceiving patterns. Then we can improve them.
Here are some key metrics you should pay attention to — and why.
Requests Volume
When you start analysing this data, you will get a better understanding on how much your customers are really demanding of you. Then you will start realising if you have enough people, or if your process is properly dealt.
Besides that, you can perceive patterns in date, time, and whatever other behaviours that trigger people into contacting you. That's why analysing the average request volume is so important.
Customer Satisfaction
After that, getting to know your actual rate of customer satisfaction lets you know if all your efforts have been worth it.
It's commonly known that at least 9 in 10 customers that felt unhappy with your product/service probably won't complain about it, but they will never come back. Once you track it down, it becomes easier to know what is success to your customer and then create flows to facilitate it.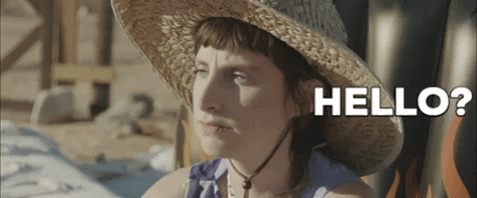 Response Time
We all hate to wait. It doesn't matter if it is at a restaurant, public service, for a page to load on the internet… everything in a consumer's mind should be flowing easily. When we get stuck in a situation we need to wait, everything becomes less interesting.
A high response time — specially for the first response — can make the next interactions with customers even worse. They already feel like you owe them for making them wait, so you should make the wait be worthy of their time by solving every problem they have as well as you can.
A recent research by Salesforce stated that customers prefer a quick, but not perfect answer over any answer that takes too long.
And there are so many tools that can help your team decrease the response time. One of them is a live chat on your website. Another good idea is to centralise work in a single place. Many tools can make Customer Relationship work straight from Gmail, and it makes teams faster — specially those from smaller companies.

Average Number of Replies
Once you know how many interactions in average a customer needs before their problem is solved, you can rethink your process in order to make these interactions less numerous.
A high amount of replies may be an indicator that your customer success team isn't very well aligned, or well prepared to answer customers properly.
The easier you make for your customer to find their answer, the more they will come back and indicate your product/service for other people as well.
Time to Resolution
To the opening of a ticket until it's finally solved. Many things and interactions can happen, but the smaller this time is, the most prepared your company seems to be.
Speed is, indeed, a crucial factor, that makes many companies stand out. The faster you solve a problem, the happier your customers will be too.
For instance, sometimes the solution might take a few days, or depends on someone else. You must make sure your client understand about what are the next steps, who's responsible to take these steps and what should be their expectations.
Conclusion
Customer success seems easier than it actually is. In order to make it work, you must be very dedicated to your customers, which is why all items mentioned should be part of a tracking routine. 
Some aspects are easier to track than others, but in the end, it all keeps you closer to your customer. It builds relationships that may last and will favour your company a lot.
Thank you for reading. Please comment below if you have any other suggestion on what metrics of performance a Customer Service should be tracking.
---
Learn more about the benefits in Shared inboxes. Download Drag's "The Ultimate Guide to Transform your Business with Shared Inboxes". We did it to create awareness in companies in what concerns increasing productivity by using online tools. Click on the button below:
Learn how to Transform your Business with Shared Inboxes by downloading our Ebook!
About Drag
Drag is a shared inbox, inside Gmail, for teams to manage emails, tasks, helpdesk and more from one single place. Try Drag for free.