When talking about efficient work routine, we can't scratch off productivity from our board. Productivity has always been part of long discussions on companies. And why? Because there are several ways to make your team work proficiently without pulling themselves to the limit. 
Today, we'll be talking about Gmail Shared Inboxes. Gmail has undergone several changes to turn on the platform it is today. With more than 1 billion users worldwide, it is by far the most popular email provided on the internet. At the same time that new digital platforms come and go, email has consolidated itself as an online tool that everyone uses. A study conducted by Adobe Digital Insights' 2016 showed that workers usually spend more than 4 hours a day checking email. So this is something nobody can deny, right? Email is still on! 
So, about Gmail Shared Inbox: what is it and how can it boost your company productivity and collaboration? Keep reading and you'll know how to become a productivity rockstar!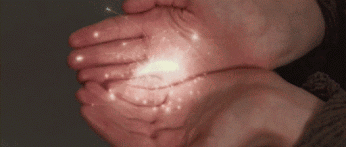 How people use Shared Inboxes
Emails are part of every company work routine, but often end up being underused because many people still don't know how to take advantage of it in the best way and use all of its features.
Regarding Shared Inboxes, you possibly have already interacted with an email account and noticed that lots of people access it. This is very common. Many companies have several people answering for the same account.
The problem is when there is no proper tracking of how the email is used. Imagine that you and three other co-workers respond to the email "contact@yourcompany.com". Now think of the work that is to know which email has already been answered, which message was sent, which demand is your colleague dealing with, and so on. Complicated, isn't it?
And this is how people usually "share" emails. Because emails has been designed to be used individually. As much as we may want it to, email isn't going away. It may seem easy to deal with all by yourself, but when you have a huge amount of leads to answer, you'll need every help to make your work less stressful and flow in a way that makes more sense. 
Mark our words. Collaboration, productivity and centralization: these are everything you get by integrating a Shared Inbox on your Gmail account. 
How Gmail Shared Inboxes work
As you can see, in terms of productivity and collaboration, it is much practical for teams to have individual inboxes for each member, and share mailboxes or emails where there's interest.
Let's check the benefits of using a Shared Inbox: 
Security: when every team member has its own account and password, it is hard to be hacked;
Transparency: By sharing certain communication onto team boards, you'll be promoting transparency and providing context to why things are getting done;
True collaboration: You can share tasks or even comment on someone's else work while not creating a thread. This creates a sense of participation that engages teams and makes work much more efficient;
Delegation: By assigning tasks, it helps team members to know who's responsible for answering some emails, etc;
Visualization: Although the name is Shared Inbox, it doesn't mix personal emails with team emails, so only you decide what you share with the others.
Mastering Shared Inboxes with Drag
Nowadays, there is a lot of software out there to meet your demands. You can find free and paid software for almost everything you need, with every possible feature available. We know it can be difficult to chose the right one and what we strongly agree is to list every feature you need and how much you are willing to pay. 
When finding the most affordable software for your company, don't think only on terms of pricing or how much you will spend. Think about the amount of time you will be saving to learn a new platform, if you will need to invest on a training, etc. These kind of cost can be great for your business, so you should think wisely before investing on Shared Inboxes software. 
Thinking about that, if you want to start using Shared Inboxes, but don't want to invest in a new platform with a very different look than you're already accustomed to, your best option is Drag App. That is because Drag is an extension If you don't like to have others plataforms, new logins/websites, you don't need to worry because Drag App works straight from your Gmail Inbox! So all you need to do is download it here and activate it into your inbox by clicking the Drag's switch.
Our software provides one of the best cost-benefit shared inbox tool in the market. It starts at $3/solo/month or $49/unlimited/month (both billed on a yearly plan).
Besides the Shared Inbox feature you'll also get: 
Kanban board view
Tasks and checklists
CRM
Centralized workspace
We want people to know the real capability of their Gmail's inbox!
Conclusion
A Shared Inbox on Gmail comes to revolutionize the way you see collaboration in your company. Not only that, this also positively affects your team's productivity. So there is not doubt that we can conclude that Gmail Shared Inbox is very handy for companies who depend on email on their daily routine.
You can find some extensions and softwares with awesome Shared Inboxes features, all you gotta do is check with one works best for your company in terms of pricing, adaptation and usability! Look up for what the software market has to offer before choosing random solutions.
---
Learn more about the benefits in Shared inboxes. Download Drag's "The Ultimate Guide to Transform your Business with Shared Inboxes". We did it to create awareness in companies in what concerns increasing productivity by using online tools. Click on the button below:
Learn how to Transform your Business with Shared Inboxes by downloading our Ebook!
About Drag
Drag is a shared inbox, inside Gmail, for teams to manage emails, tasks, helpdesk and more from one single place. Try Drag for free.